Man found dead in house fire near Black Diamond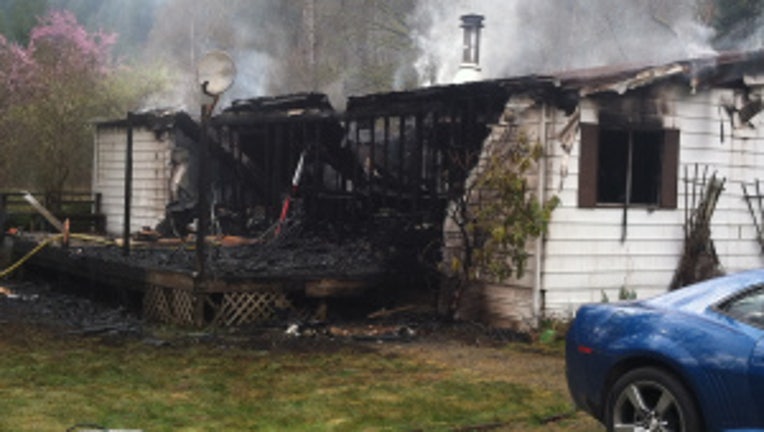 BLACK DIAMOND -- A man was found dead in a house fire east of Auburn Wednesday, the King County Sheriff's Office said.

The fire happened in the 19500 block of Green Valley Road Southeast.

A neighbor called 911 about 1 p.m. to report that the home was on fire, sheriff's spokeswoman Cindi West said, adding that fire crews found a man's body inside after putting out the fire.

The victim has not yet been identified.

Fire investigators said it was likely an accidental electrical fire, West said.