Man claiming to have bomb shuts down highway
SUMNER, Wash. -- Washington State Patrol shut down SR 167 for more than two hours on Saturday, after a man claimed to have an explosive device inside the cab of his semi-truck.

Troopers say the man was running out into the road and yelling at other drivers that he had a bomb, close to Sumner city limits.

He also appeared to be "heavily under the influence."

Investigators did not believe his threats had merit, but deployed the bomb squad as a precaution.




The police activity lead to heavy traffic backups, with detours put in place for southbound lanes of SR 167 and eastbound lanes of SR 512.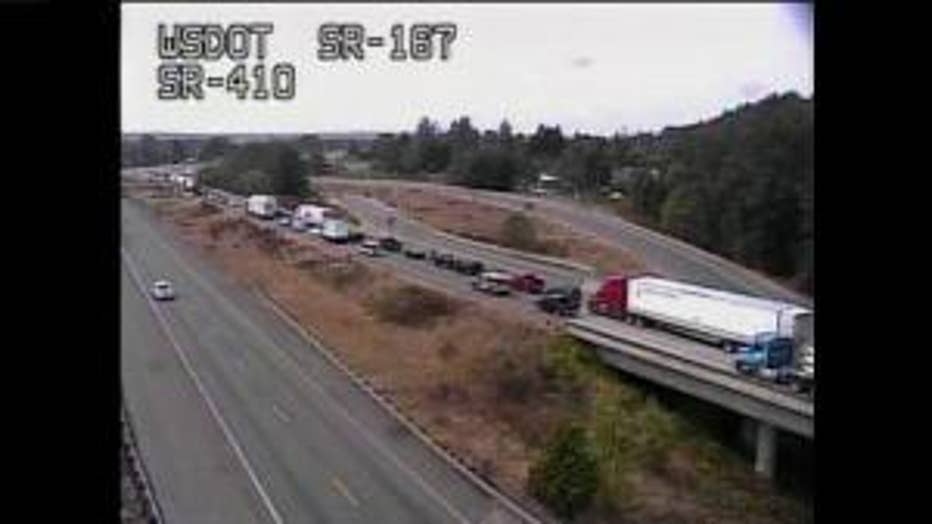 All lanes have since reopened and traffic is flowing normally.

The suspect has been arrested on charges of driving under the influence of drugs.