Man charged in double homicide pleads not guilty
 SEATTLE -- Michael "Chadd" Boysen, charged with two counts of aggravated first-degree murder in the death of his grandparents, pleaded not guilty in court Thursday morning. If Boysen is found guilty, he could face the death penalty or a life sentence without parole. The prosecuting attorney has 30 days to determine if they will pursue the death penalty.

Boysen appeared in an all-white prison jumpsuit in court, the suit indicates a prisoner's elevated security designation. Boysen received the designation because of the aggravated murder charges he is facing, Ian Goodhew with the King County Prosecutor's Office said.

Boysen's Department of Corrections records stated that on March 8 he and his grandfather, Robert Taylor, reported to the Seattle Metro Office. Boysen told them on that on March 11 he would be entering the Salvation Army ARC program -- the program offers transition housing for felons and a six-month in-patient program. He also reported to his probation officer at the Kent Field Office on March 8 before going home with his grandfather. That day, Boysen also went to the Bothell District Court to address an outstanding warrant and took a drug test, which came back negative.

On March 9, Robert Taylor and his wife Norma were found strangled to death in their Renton home.

Court documents allege Boysen, 26, acted with premeditation in the murder of his grandparents, Robert and Norma Taylor, of Redmond. Boysen reportedly plotted the murder while he was in prison, telling other inmates of his plan to kill his grandparents. The elderly couple was discovered by their daughter, Boysen's mother, on March 9 when she went to check on them. They had both been strangled with a shoelace detectives found at the scene.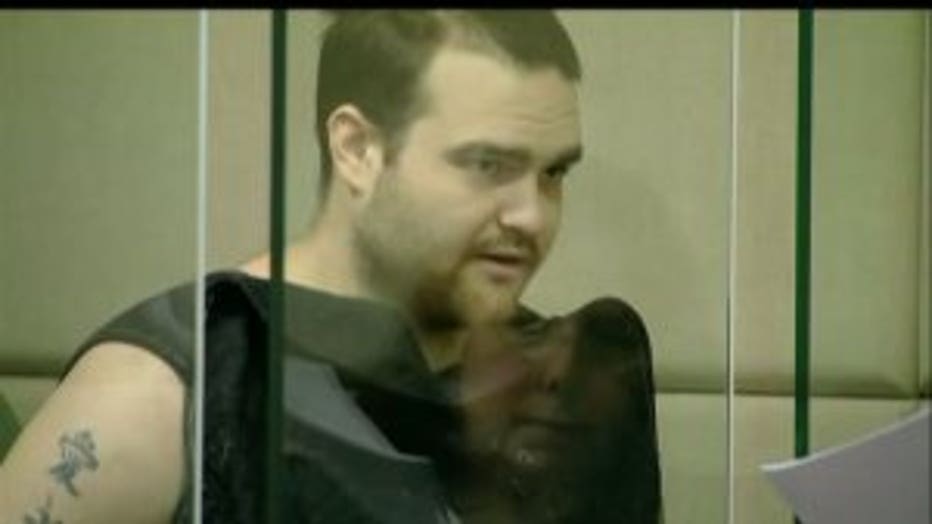 Prior to his release from Monroe Correctional Complex, Boysen was reviewed by staff from the Offender Re-entry Community Safety Program and the Dangerous Mentally Ill Offender Program. It was determined that Boysen did not meet the major mental disorder criteria. If he had met the criteria, a treatment provider from the Department of Social and Health Services would have been assigned to monitor him.

Records show that Boysen did have 11 infractions in prison, mostly for fighting and self-mutilation.  In November 2012, he was taken to Valley General Hospital for a deep cut between his forearm and bicep.

The mental health review also said that Boysen "has an intentional, selfish and exploitative financial dependence on others as reflected by a lack of motivation and inability to begin or complete responsibilities." The report also said Boysen "tends to be smooth, engaging, charming and 'slick'." He was identified as being unafraid to "say anything" and was "not shy."

Boysen was also said to possess a "lack of feelings or concern for the losses, pain, and suffering of victims" and that he had a "tendency to be unconcerned and cold-hearted." He was said to blame others or have disdain for victims along with displaying an indifference toward authority.

The report said  that Boysen also had limited problem-solving skills and that difficult situations would frustrate him.

Boysen's next court date is set for April 18.