Man badly beaten in alleged road rage incident in Spanaway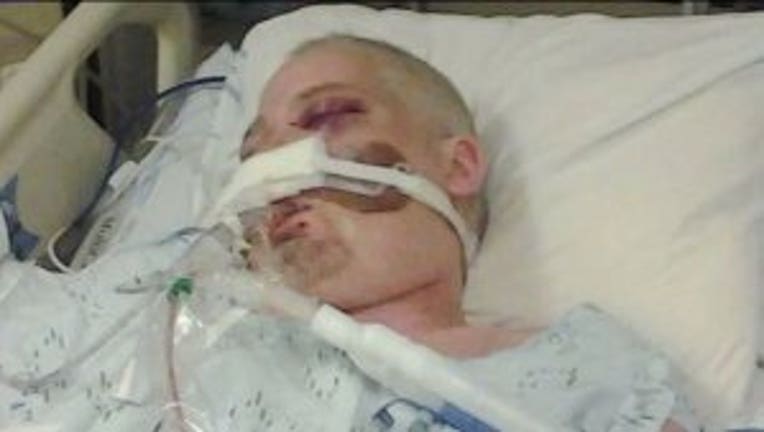 TACOMA -- "It's very difficult to see your child like that," Jerry Bradford said of his son, Scott, who was almost beaten to death in an alleged road rage incident earlier this week.

Scott Bradford was on Pacific Avenue South in Spanaway when he pulled in front of a man in a forest green car.



Scott's dad said the car followed Scott for a mile and that Scott then pulled over to apologize, but the man jumped his son and punched him several times in the face.

The 46-year-old is now recovering at Tacoma General in intensive care.

"If you go in and try to talk to him and see the struggle that he's going through, you can't help but think how can someone live through this," Jerry Bradford said.

The suspect was described as a black man in his 20s, about 5-foot-7, with short black hair and a slender build.

Mike Howard, 62, who lost both his legs in Vietnam, witnessed the incident.

"It was just one quick, solid punch to the face," Howard said. "Scott went down. This guy grabbed him by the hair, pushed his head to the ground and hit him three more times in the face."

Howard said he honked his horn and got the attacker's attention.

Howard said he tried to slash the attacker's tires and he, too, was jumped.

"He kicked me here (in the head)," Howard said.

Howard's injuries weren't nearly as bad as Scott Bradford's.

"I've seen men mangled," Howard said.  "I've never seen a man's face literally pulverized by somebody hitting."

Howard is offering a cash reward for the arrest of the attacker. And Crime Stoppers of Tacoma/Pierce County is also offering a reward. Call 1-800-222-TIPS if you know anything about this road rage incident and attack in Spanaway.