Man attacks security guard, breaks into newsroom at Q13 FOX building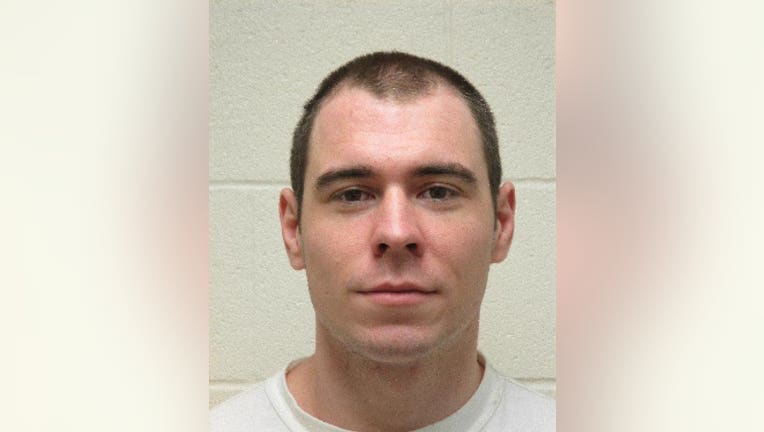 article


SEATTLE -- Seattle police arrested a 28-year-old man after an attack on a security guard in the lobby of the Q13 FOX building.

Surveillance video shows alleged suspect Nicholas Hella gaining entrance to the building about 2:50 a.m. Monday.

According to the Seattle Police report, the station's security guard said the suspect told him he had a friend inside who he wanted to see. The security guard said he told the man that he would have to phone his friend to buzz him in. The suspect then said "I'm sorry" and punched the guard in the jaw, knocking him backward, and tackled him in the lobby.

The guard said the suspect then put him into a chokehold, but was able to escape. When the suspect began to reach into his pocket, the security guard said he started to back away for safety.

Hella then broke open the locked doors separating the lobby and the news station, witnesses told police, and entered the newsroom. The news employees quickly evacuated, and Hella was taken into custody by Seattle police while walking on Westlake Avenue N.

A knife and wire strippers were found on Hella, according to a police report.

Police said that after Hella was read his Miranda rights, Hella stated that "he did it all" and that he was looking for a blonde female wearing a blue sweatshirt.

Hella is not known to Q13 FOX employees and his motives were unclear.

The guard and Q13 staff members inside the building were shaken up, but no injuries were reported.

Hella was booked into the King County Jail for investigation of felony assault and burglary. Charges were also requested for misdemeanor property damage.

Hella has a lengthy criminal history that includes, robbery, theft, and assault.

We'll update this article when more information becomes available.