Prosecutors charge man accused of repeatedly cutting brake lines, slashing tires in Seattle
SEATTLE - Des Moines Police have confirmed that the suspect arrested by Seattle Police for cutting brake lines is the same one responsible for the brake cutting incidents in Des Moines.  
According to Seattle Police, investigators arrested the 36-year-old man, Mowlid Mohamed in South Seattle early in the morning on March 12. Officials say there were 38 total victims in Des Moines with 45 victim vehicles and no reported injuries as a result of the brake cutting.  
The Des Moines case will be sent to the King County Prosecutor for review of charges. It's expected prosecutors will charge him with Malicious Mischief in the First Degree.
RELATED: 'That's somebody evil:' Search on for suspect randomly cutting brakes in south King County
Mohamed has already been charged with Malicious Mischief in the First Degree for allegedly cutting brake lines and puncturing tires in Seattle. He was arrested in South Seattle on March 12th. His criminal history includes multiple convictions for Criminal Trespass First Degree, Assault 2-Deadly Weapon, Assault 3-Substantial Bodily Harm, Resisting Arrest, Obstructing a Public Officer, Attempting to Elude a Police Vehicle, and making a False Statement to a Public Servant.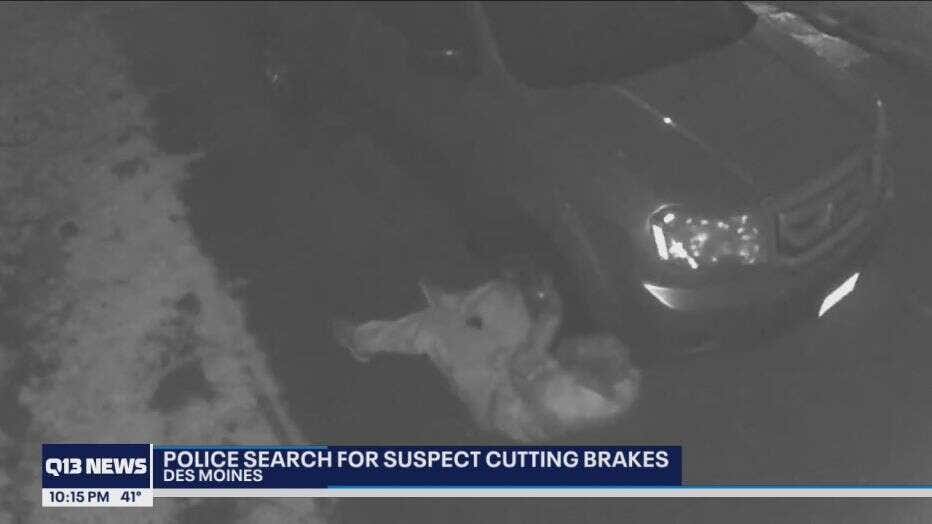 Suspect cutting brakes in Des Moines captured on surveillance video
His next court appearance is scheduled for April 1st at 8:30 a.m. in room E12101A of the King County Courthouse.
In late February, police in Des Moines found more than 30 vehicles with brake lines cuts in a 48-hour period. 
Investigators believe there are more cases that haven't been reported in King County, particularly in the Rainier Beach area over the past three months. 
How to check your brakes:
Look around the outside of your car to see if there is brake fluid leaking.
When you press down on your brakes, they should feel firm, not soft and easily pushed to the ground. 
Police are asking anyone who has not previously reported unexplained damage to their brake lines or tires to contact SPD at SPDGIU@Seattle.gov. Detectives are also looking for surveillance footage and witnesses. 
Stay connected with Q13 News on all platforms:
DOWNLOAD: Q13 News and Weather Apps
WATCH: Q13 News Live 
SUBSCRIBE: Q13 FOX on YouTube
FOLLOW: Facebook | Twitter | Instagram