Man arrested in 1995 cold case murders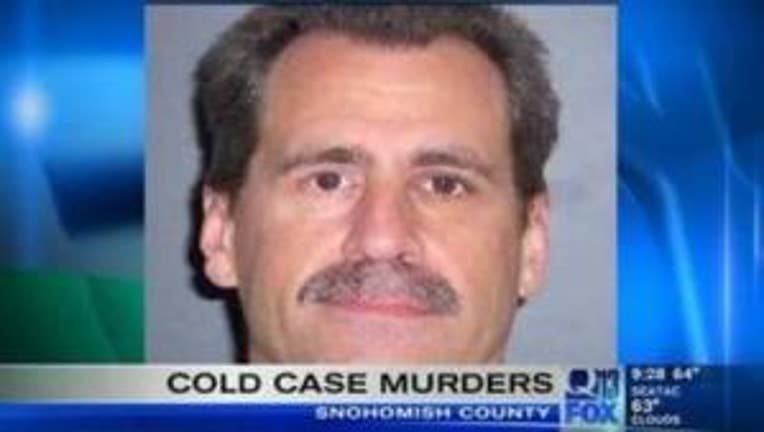 After 17 years, on Friday Snohomish County Sheriff's Office detectives arrested 44-year-old Danny Ross Giles for the 1995 murders of Patti Berry and Tracey Brazzel.

Giles, who is currently incarcerated at the Special Commitment Center on McNeil Island, has been a suspect in the murders for the past two years. Two counts of first-degree murder were filed on Nov. 14 against Giles.

The Sheriff's Office said Giles is expected to be booked into Snohomish County Jail some time on Friday after  being transferred from McNeil Island. He will be held on $4 million bail, sheriffs said.

Berry and Brazzel's families have been notified of the arrest.

"I am proud of the great work done by our detectives," Sheriff John Lovick said in a statement about the case.  "Today my heart goes out to the families of these young women. We know we cannot provide closure to this painful chapter in their lives, but I hope that we can at least provide some answers."

Brazzel was 22-years-old when on May 26, 1995 she was seen leaving a bar in South Everett. She has been missing since that day and is presumed dead.

Berry was the 26-year-old mother of a toddler when she was reported missing July 31, 1995.  Her body was found about a week later in a wooded area near the Everett Mall. She died from multiple stab wounds.

Berry and Brazzel disappeared within blocks of each other, and because of the similarity between the victims, location and nature of the crimes, detectives believed the crimes were  committed by the same suspect. Detectives collected evidence from various locations and conducted an extensive investigation into Brazzel's disappearance and Berry's murder and followed leads and interviewed several persons of interest, but were not able to successfully identify a suspect in either case. They later sent the evidence, including DNA samples, to the Washington State Crime Lab.

In 2008, detectives were alerted by the Crime Lab that the DNA samples from the case matched the profile of Giles. He became a suspect at that time in Berry's murder. In 2010, Giles was also linked to Brazzel's disappearance from DNA evidence that had been collected from her home.

"Even though it took 17 years, through the dedication and hard work of our detectives, we finally got our man," Sheriff's Office Chief Kevin Prentiss said. Prentiss has been involved with the investigation since 1995.