Man arrested for assaulting Pierce County K9 while deputies served warrant
GRAHAM, Wash. -- Deputies say a man assaulted a police K9 while they tried to arrest him on a felony warrant.

According to the Pierce County Sheriff's Department, deputies went to Graham over the weekend to serve a warrant on a felony assault suspect.

The deputy and his K9 staged at the back of the house while others knocked on the front door. Officials said two men ran out the back door. One of them was quickly taken into custody.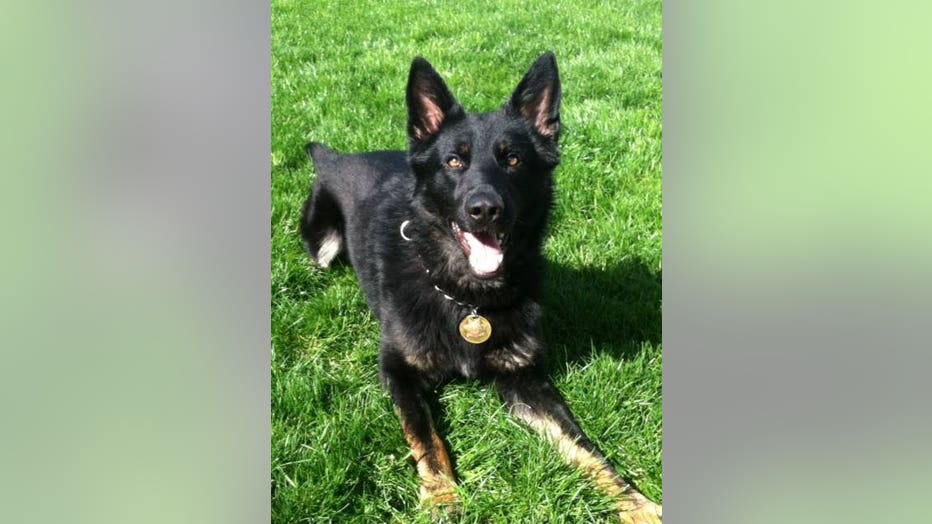 K9 Zepp (Pierce County Sheriff's Department)


The other man continued running. Deputies said they found him hiding behind a shed a few blocks away. The deputy called to the suspect, but he did not surrender. That's when the deputy sent in the K9.

The deputy then tackled the man as he ran out from behind the shed. The deputy could hear the dog struggling to breathe and saw the suspect covering the dog's nose and mouth with both hands.

The suspect was taken into custody and was treated for the dog bites. He was booked into Pierce County Jail for his warrant, felony assault and assaulting the police dog.

Deputies said K9 Zepp was not seriously injured and is recovering with his handler.