Man arrested for allegedly trying to abduct child during Race for Cure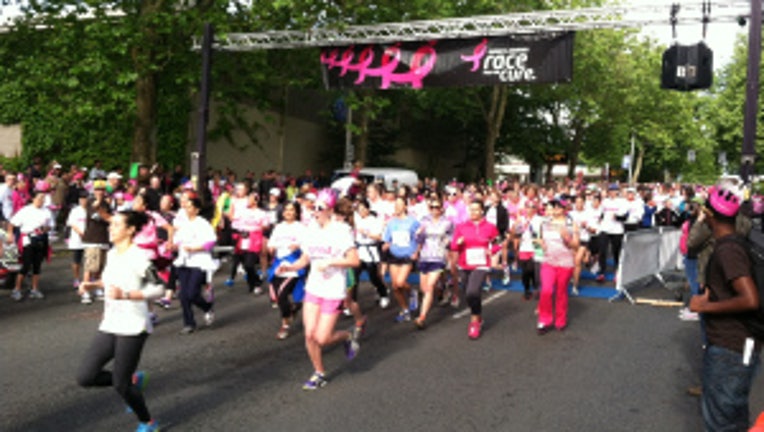 SEATTLE -- A 35-year-old man was arrested Sunday after he grabbed a 4-year-old child and attempted to pull him away from his family during the Komen Puget Sound Race for the Cure, Seattle police said.

Just before 9:30 a.m., at 5th and Broad, a stranger approached the child and grabbed him, pulling him away from his grandmother's hand, police said.

"The child's aunt confronted the man and told him to let go," police said on the department's blotter. "The suspect did, and then took off running. Fortunately, the child was not injured during this encounter."

The child's father and uncle chased after the suspect to 4th and Cedar, where they alerted a Seattle police officer on traffic control and the officer took the suspect into custody.

According to the family, police said, another family approached them while they were following the suspect and informed them that the suspect had attempted to grab another child earlier on the route before he had attempted to grab the 4-year-old. Officers were unable to locate the earlier alleged victim, witnesses or family, however.

The suspect was later booked into the King County Jail for investigation of kidnapping.