Man arrested after police find 200 pills, loaded gun & $219,000 cash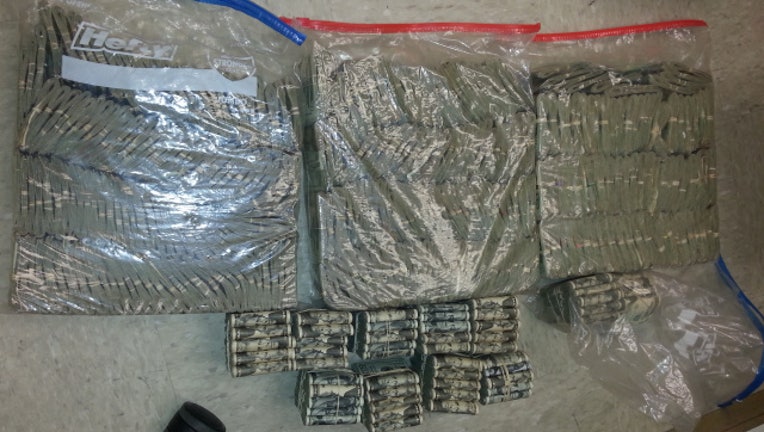 BREMERTON -- Detectives arrested a 42-year-old man Wednesday following a two-week investigation of prescription pain pill sales.

Police said they searched the suspect's home and storage unit, and found 200 Oxycodone pills, a loaded .45 caliber handgun and more than $219,000 in cash.

"I appreciate the ongoing partnership between the Bremerton and Poulsbo Police Departments in reducing the influx of destructive drugs like oxycodone in our communities," said Bremerton Police Chief Steven Strachan.

Officers booked the suspect into Pierce County Jail for three counts of delivering a controlled substance, one count of possession of a controlled substance, and one charge of unlawful possession of a firearm.