Man accused of stealing truck with 2-year-old sleeping inside pleads not guilty to charges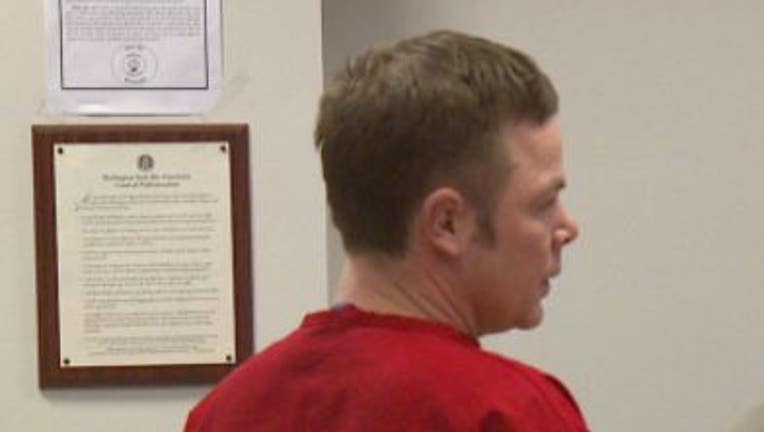 UPDATE -- Feb. 2, 2015: Michael Pitlick pleaded not guilty to Kidnapping in the 2nd degree and Vehicle Theft in King County Superior Court on Thursday. He is being held on $250,000 bail.

SEATTLE -- A man who allegedly stole a truck and trailer with a 2-year-old sleeping inside has been arrested, law enforcement said Wednesday.

Hailey Cole was on her gated private property hooking up the trailer when the thief jumped in her truck. Her son, Tyson, was sleeping in a car seat.

"I have an 8-foot bed so I was 9 feet away," said Hailey.

She is filled with a mother's righteous anger that someone put her little boy in danger.

"I just kept screaming, 'You have my baby, you have my baby!'"

The trailer almost hit her as the crook sped off through the gate.




"I don't care if he didn't know that my son was in there. I don't hold forgiveness at this point," said Hailey.

She rushed inside and called 911. Deputies found the truck abandoned in a yard about three and a half miles away. Tyson was all alone and still asleep.

"You find out you have a kid in the back, you don't just leave him there," said Hailey.

Investigators say the crook ran to a little strip mall outside Covington, where he was caught on surveillance video trying to talk people into giving him a ride out of the area.

The suspect was spotted following a Crime Stoppers tip. He was arrested and being charged with kidnapping and theft.

While Tyson is doing fine, Hailey still worries about what might have happened.

"He could have been with me hooking up the truck. He would have been right here and he could have been ran over by my own trailer because someone took it," she said.