Major flooding hits coastal cities; mudslides, high water close highways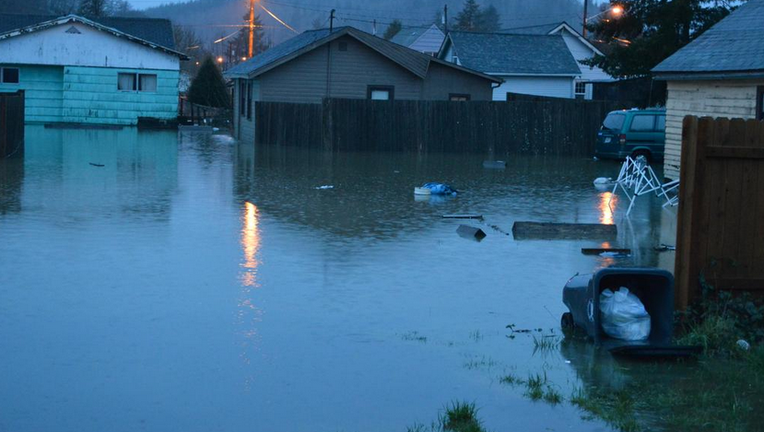 ABERDEEN, Wash -- Parts of downtown Aberdeen and Hoquiam are under water Monday, with many streets blocked by heavy floods and even mudslides.

A sergeant with the Aberdeen Police Department said that there were a number mudslides in town but no reported injuries. At least three homes were knocked off their foundation, officials said.

Multiple viewers in Aberdeen reported seeing numerous cars in standing water and a few downtown businesses that appeared to be flooded.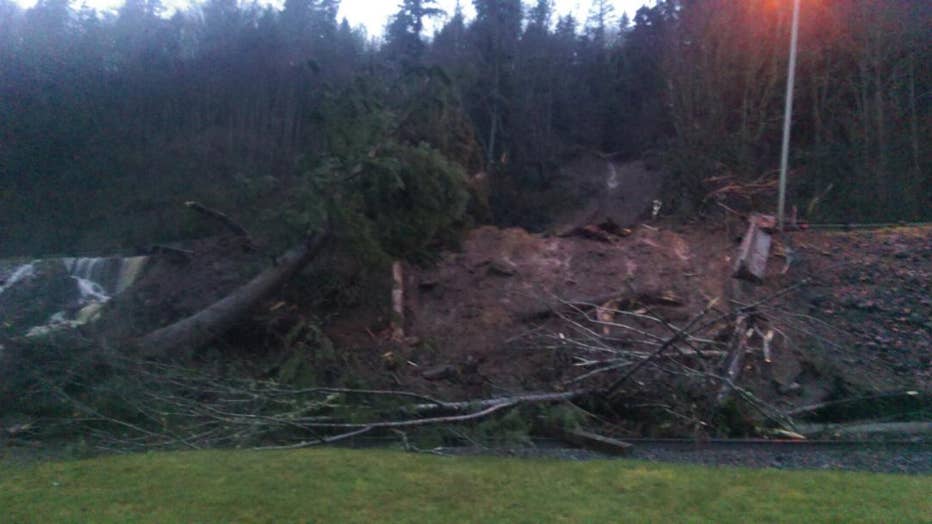 Aberdeen, Wa. Olympic Highway 12. . Picture taken on Junction City Rd. Photo by Jacky Spigler


A mudslide has completely blocked US 12 in both directions at Aberdeen Bluffs. There is a detour via State Route 107 from Montesano through Long Beach and Cosmopolis, back onto US 12, into Aberdeen.

The slide came down around 1 a.m. Monday and the Washington State DOT is working to clear the debris from the highway.

The Satsop River broke over its banks in the early morning, flooding pastures and roadways. However, no major damage from the river flooding were immediately reported.




Officials worried a high tide around 12 p.m. Monday could worsen the flooding caused by rain. Residents were encouraged to stay inside and not to drive around as a way of keeping the streets clear.

Here is a complete list of Grays Harbor County streets that are closed:

The Aberdeen Bluff on State Route 12 is closed due to a landslide
US 101 at mm 73 closed
US 101 S of Ocean Beach RD closed
State Route 109 , Moclips at the river –closed
Moclips Hwy , mm9 – closed
State Route 109 bypass – closed
E Satsop Rd  at mm 5.3 – closed
Wishkah Rd at mm 6 – closed
E. Aberdeen Streets – closed
Beacon Hill, Hoquiam – closed
2500 blk of Queets Rd, Hoquiam, closed
Johns River Rd , mm 2 –closed