Maintenance man helps save woman hit in Mount Vernon double shooting
MOUNT VERNON, Wash. - A woman ran to get help from a maintenance worker who was outside a steakhouse after she was shot Monday night.  The shooting happened just before 10 p.m.in the driveway of a mobile home park, a couple of hundred feet from the restaurant in Mount Vernon. 
The restaurant was closed when the shooting happened, but luckily one of the co-owners of Max Dale's says one of his maintenance men happened to be working on the catering truck in the parking lot and was able to rush the victim to safety and call 911.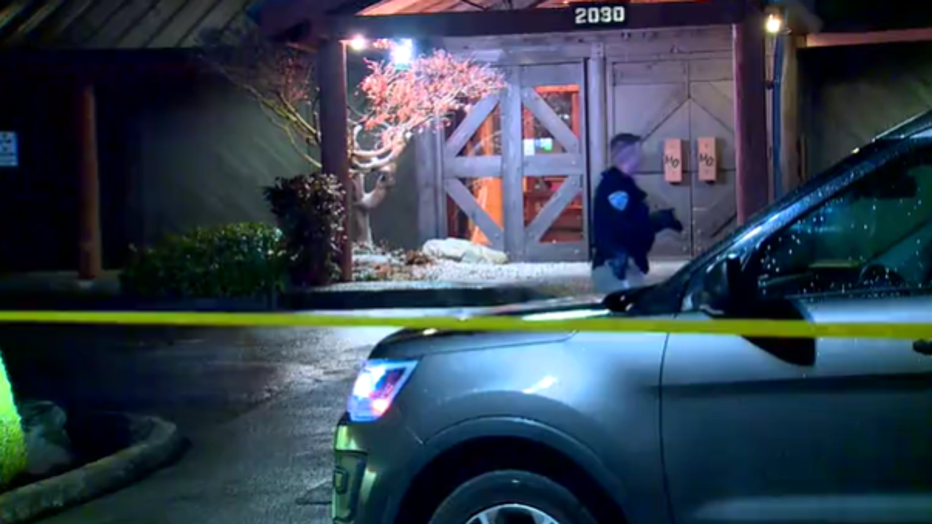 "He heard some pops and first thought it was fireworks," said Paul Pickering, Co-Owner of Max Dale's. 
Cell phone video from a neighbor showed the aftermath of the dramatic shooting that left a man in critical condition, and the woman wounded and running for her life. 
"He thought she had bullet wounds to her neck, and her chest and her leg," said Pickering. 
Pickering says Greg, his maintenance man, and a friend, happened to be outside, working on a catering truck when they heard gunfire and saw the victims' car crash in a nearby ditch.   
"When he stepped around a truck, he saw a car drive across the street behind us… and hit a tree," said Pickering.  
Moments later, he says the woman ran into the parking lot, bleeding.  
"They led her from the back of the restaurant around to the front, just in case there was somebody coming after them. Got her inside the front doors here and sat her down," said Pickering. "They applied pressure to the chest wound, which seemed to be bleeding the worst."  
Police said in their report that two gunmen tried to open the victim's car doors, and when they couldn't, they opened fire on four people inside. 
"It was like pop, pop, pop, pop, pop," said John Miller.  
John Miller was one of several neighbors who heard the shots ring out. 
"It sounded like probably a clip, like maybe 6 or 7 shots, real rapid," said Miller. "I locked the door and called the police."  
A different witness who didn't want to appear on camera told Fox 13 that he saw the victim's car in the ditch as he was driving by and stopped to help.  He said the man in the driver's seat was injured, but a man on the passenger side was slumped on the floor.  He saw another woman crying, but she was not injured.  Meantime, by that point, the woman who was shot had already made it to the steakhouse for help.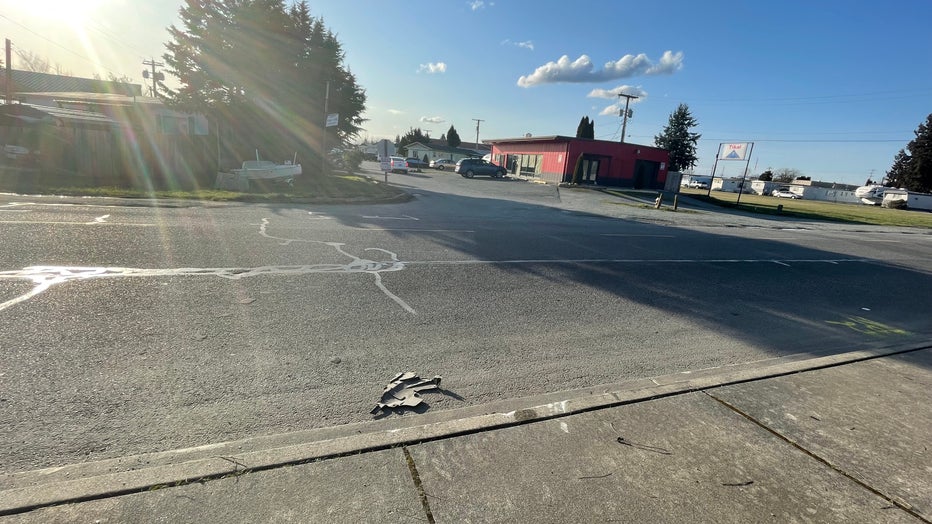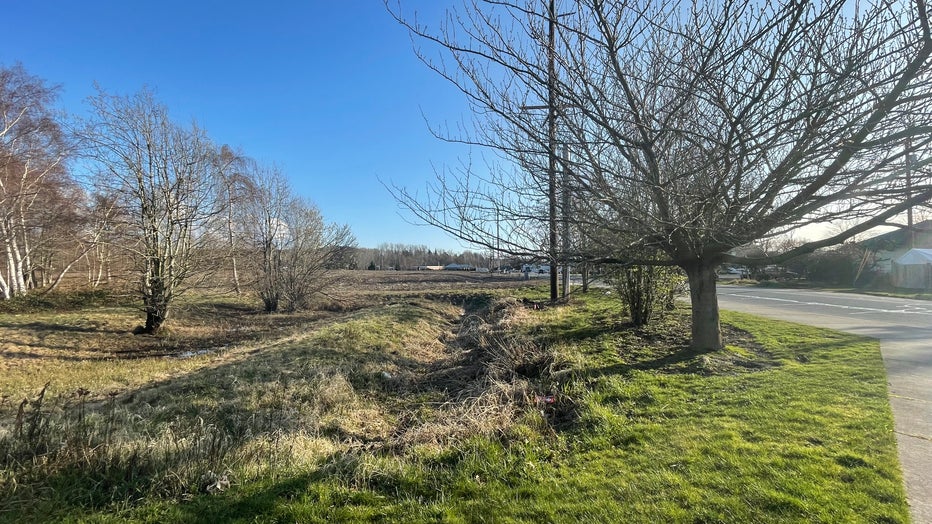 "He said she was in a lot of pain and really afraid she was going to die at that point," said Pickering.
Pickering says Greg didn't want to talk with us directly or share his last name for safety reasons.  However, he says he deserves the recognition for bravely stepping. 
"He's got a huge heart, great hearted guy, and we are really proud of him," said Pickering. 
A hospital spokesperson says the man who was hit is in critical condition.  The woman who was hit is in serious condition.  Investigators say the other two people in the car were uninjured.  Police say the suspects are still on the loose tonight. If you know who's responsible, contact Mount Vernon Police.