Mainly cloudy today, rain returns tomorrow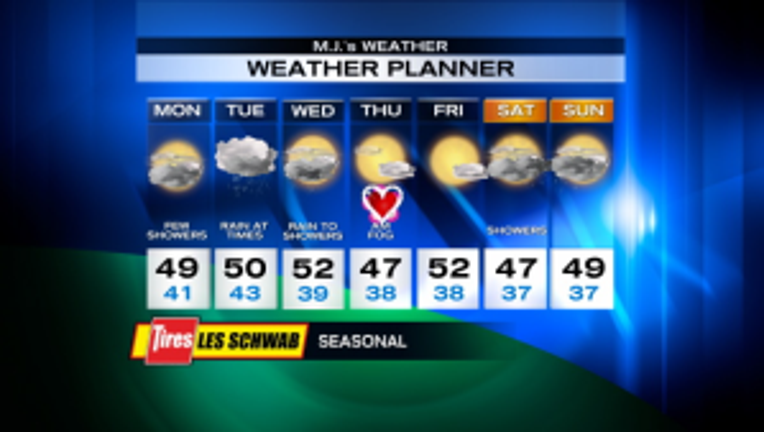 There is a slight chance of a few showers today -- mainly to the north and on the coast.  For most Western Washingtonians, it'll just be a cloudy day.  Highs will be a little below normal (which is now 50), upper 40s.  Tomorrow will be rainy at times, highs near 50.  Wednesday will feature morning rain with some afternoon clearing.  Thursday is Valentine's Day and it looks pretty nice -- at least it looks dry.  It'll be partly sunny with highs in the mid-to-upper 40s. Friday could see more sun.  The beginning of the Presidents' Day Weekend will be showery.

Viewer photos of the day . . .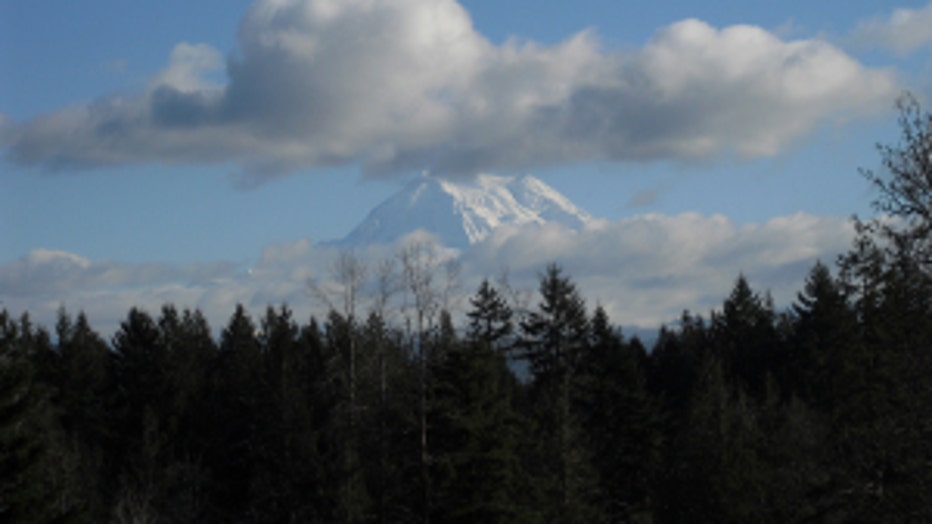 Mt. Rainier between the clouds. From Tony in Graham. (He lives in Olympia.)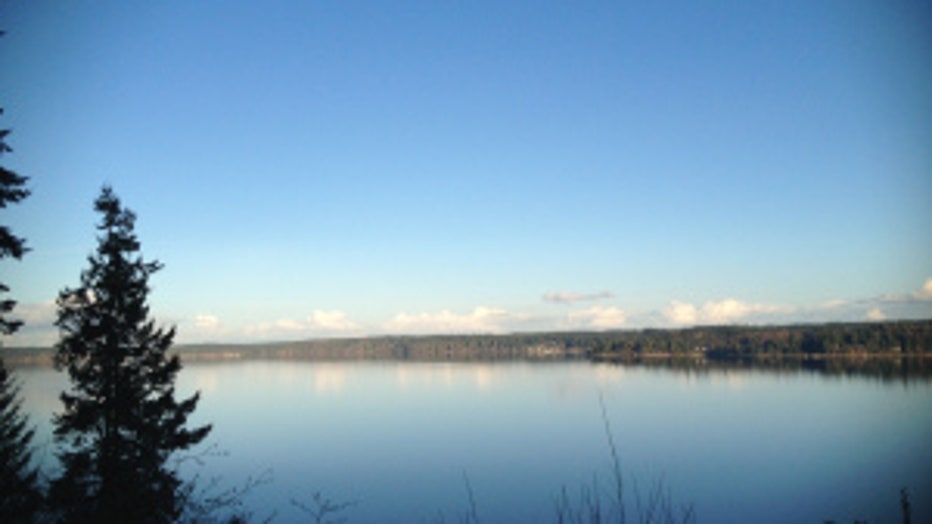 Sun over the Sound. Looking across to Heron Island. From Dan & Lisa on Harstine Island.