Magnitude 7.9 quake strikes Alaskan islands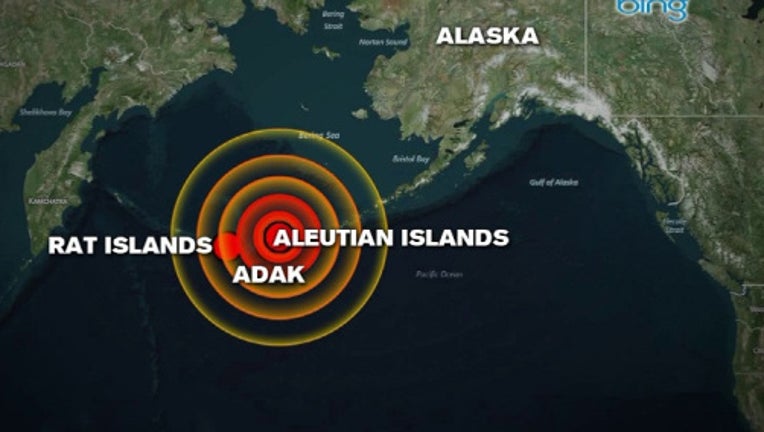 (CNN) -- A magnitude 7.9 earthquake struck about 15 miles from Little Sitkin Island, Alaska, Monday, triggering a tsunami warning that was later canceled.

The quake had a depth of 71 miles, according to the Pacific Tsunami Warning Center.
The tsunami warning was later downgraded to an advisory for the Aleutian Islands from Nikolski, Alaska, west to Attu and east to Unimak Pass. The advisory was canceled before 6 p.m.
The town of Adak had evacuated its 150 residents to a shelter about 600 feet above sea level.
There were no initial reports of damage in Adak or on Shemya Island, said Ian Dickson, website manager for the Alaska Earthquake Information Center.
Dickson said there were 17 measurable aftershocks in the two hours after the quake.
First estimates put the quake at magnitude 8.0. The strength was subsequently set by the U.S. Geological Survey at 7.9 magnitude.