Magnitude 6.6 quake strikes off Vancouver Island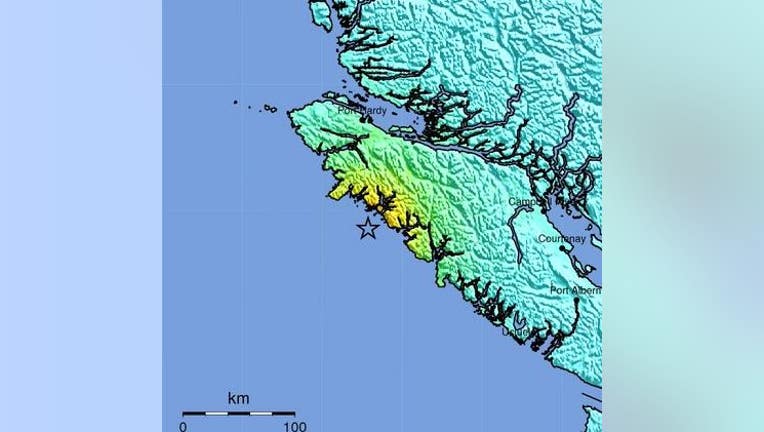 article


SEATTLE -- A magnitude 6.6 earthquake struck off of the coast of Vancouver Island and was followed by two smaller aftershocks Wednesday night, the USGS reported. No immediate damage or injuries were reported.

The quake struck about 58 miles south of Port Hardy; it was about 7 miles deep, the U.S. Geological Survey said.

Authorities said there was no risk of a tsunami.

The Canadian Broadcasting Corporation said some high-rise residents in downtown Vancouver said they felt their buildings sway.

The 6.6 quake was followed by a 5.0 aftershock in the same area off the coast, and that was followed by a 4.2 magnitude aftershock.