Magnitude 3.1 quake strikes offshore between Port Townsend, Whidbey Island
SEATTLE -- A magnitude 3.1 earthquake struck offshore Wednesday night between Port Townsend and Whidbey Island, the U.S. Geological Survey said.

The quake occurred at a depth of about 14 miles, the USGS said on its website.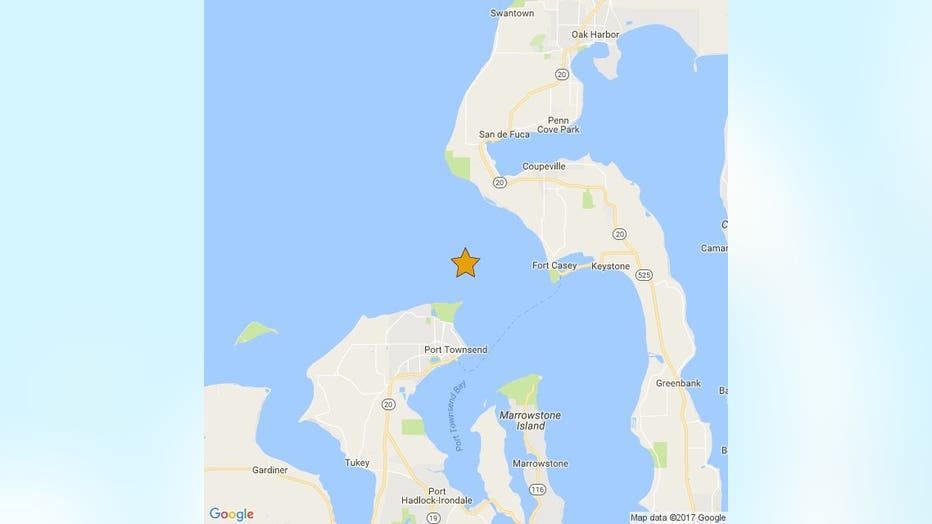 One caller to Q13 News said she felt it in Quilcene. And then there was this tweet.