Machete-wielding man accused in flare gun attack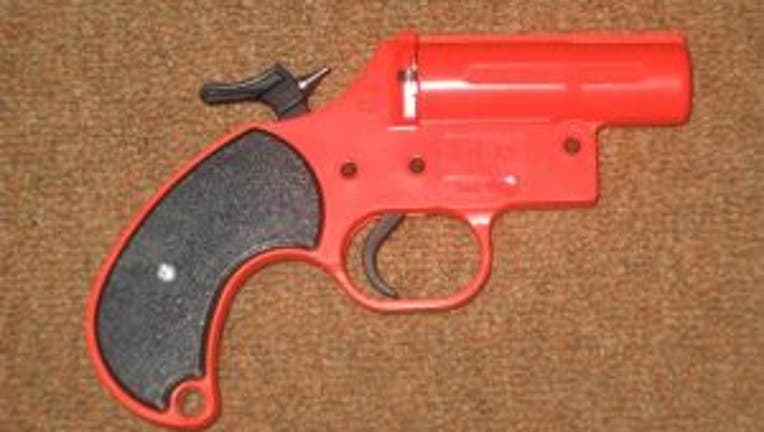 SEATTLE -- Police arrested a man Friday after he allegedly shot a man in the back of the head with a flare gun and tried to attack him with a machete.

Two men were spotted fighting on the ground by a Seattle police officer around 8:15 p.m. in a Metro bus tunnel near 6th Avenue and King Street. The officer broke up the fight and noticed one of the men had a bottle of whiskey and a machete tucked into his pants. The officer quickly took the suspect's machete and put the man in handcuffs.

The other man told officers he was walking in the station when the machete-carrying man walked up behind him and fired a flare gun at the back of his head. The flare grazed the victim's jaw, burning his chin. The suspect allegedly jumped on the man and the two began to fight. The victim said he only knew the suspect in passing, Seattle police said, and that the suspect was grabbing for the machete tucked into his pants when the two men were fighting.

The suspect was booked into King County Jail for assault.