Lynnwood Police recover stolen guns, garden equipment and cremated human remains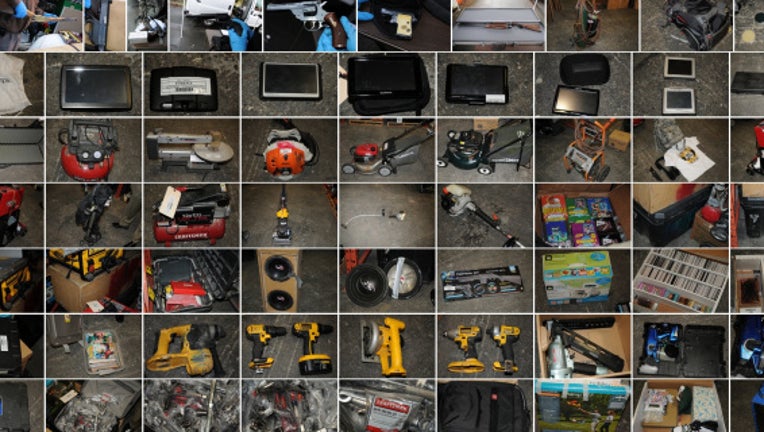 LYNNWOOD – Police want to reunite three year's worth of stolen property with all its rightful owners.

Thursday Lynnwood Police released photos of the extensive amount of items recovered after they served multiple search warrants.  Items include jewelry, collectables, tools, guns and even cremated human remains.

Police say all the stuff was stolen from homes and businesses across South Snohomish and North King Counties as well as the Kirkland area.

Police also arrested one person as part of their investigation.

Photos of each of the stolen items have been posted on flickr by Lynnwood police and they are hoping that the rightful owners will recognize their property and call 425-670-5676 to reclaim it.