Lynnwood man gets 33 years for luring women into prostitution with 'film producer' scam
SEATTLE — A 52-year-old Lynnwood man was sentenced in federal court to 33 years in prison Thursday for claiming to be a famous film producer to entice young women into working for him as prostitutes.

David Delay was also sentenced Thursday to pay over $75,000 in restitution.

Delay was convicted of 17 federal felonies after a 10-day jury trial last November. He was convicted of conspiracy to engage in sex trafficking, attempted sex trafficking of a juvenile through force, fraud or coercion and sex trafficking of adults through force, fraud or coercion.

At Thursday's sentencing hearing, U.S. District Judge Robert Lasnik said Delay "deserves a long sentence and a sentence that sends a message to the community that these crimes will not be tolerated."

According to evidence presented in court, including the testimony of seven victims, the defendant targeted vulnerable teenagers and young women in their early 20s by claiming to be a famous film producer with a multimillion-dollar contract from HBO to produce a documentary on prostitution. Delay enticed his victims, several of whom he convinced to travel across the country to Seattle, into working as prostitutes by falsely claiming that they would make up to $20 million by participating in his documentary.

In order to convince the victims that his assertions were true, Delay sent them falsified bank account screenshots supposedly depicting the profits of his other films, a photograph of himself outside of an HBO office, and seemingly official, binding contracts that he asked them to sign that obligated them to pay him over $1,000 per week in prostitution proceeds.

Delay falsely promised some of his victims that he was negotiating for them to star in a reality television show produced by Ryan Seacrest. Representatives from HBO and Ryan Seacrest Productions testified that the companies did not have any business dealings with Delay.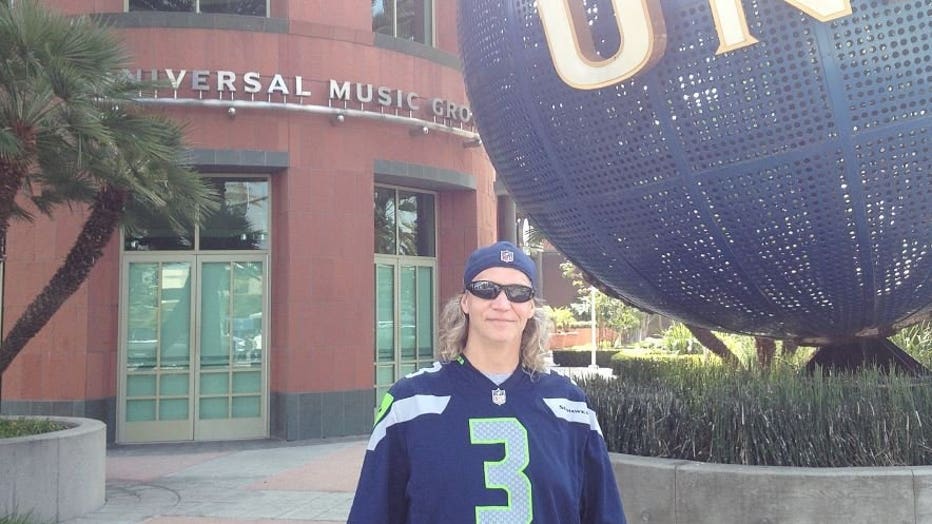 David Delay in front of Universal.(Photo: U.S. Attorney's Office)


Documents say Delay manipulated his victims emotionally, psychologically, and sexually; isolated them and made them completely dependent on him.