Lynch doesn't talk much at Media Day: 'I'm just about ... action, boss'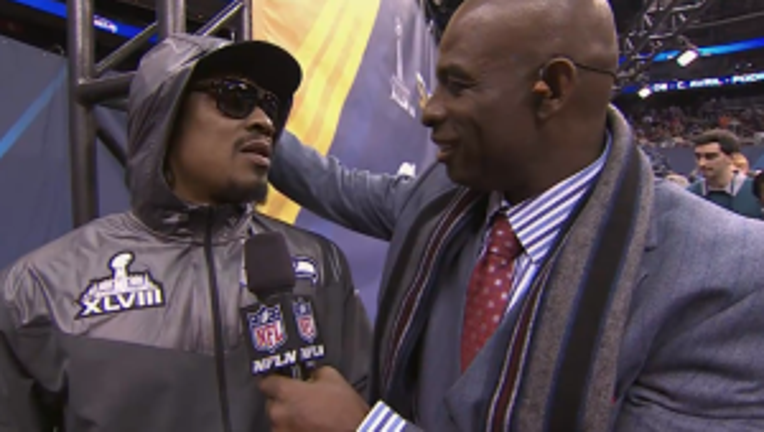 article
NEW YORK -- Right when we didn't think it was possible to get any more excited about Marshawn Lynch, he finally goes and gives an interview.

In perhaps the calmest interview of  the hectic Super Bowl Media Day, Seahawks runningback Marshawn Lynch explains to the NFL Network's Deion Sanders why he hasn't talked to the media much this year.

"I'm just about that action, boss," Lynch said. "Talking doesn't get you anything."

Lynch left the media interview area after only about six minutes. But Sanders caught up to him as he was standing away from the interview area.

Real emotion shines through when Lynch says he is indeed excited about the Super Bowl, and that he's "ready to play."

"You excited about the game," Sanders asked Lynch.

"Hell yeah," Lynch said, laughing.

Watch the full interview here.