Lucky fight? Argument with daughter may have saved mom's life


DARRINGTON, Wash. – Angela Durant narrowly escaped being in the wrong place at the wrong time -- when the mudslide slammed onto State Route 530.

She credits an argument with her daughter for causing her normal schedule to be disrupted.

Druant was the first person to contact 911 after the mudslide cut off part of the highway.

"That one fight that we had turned out to be a very good thing because they told me I would have been in that slide," Durant said in an interview Friday. "The timing was perfect. If I'd have been on time, I would have been in it."

Angela reassured her daughter that she's no longer upset after their argument.

"I told her it's OK, I'm not mad at you for that fight," Durant said.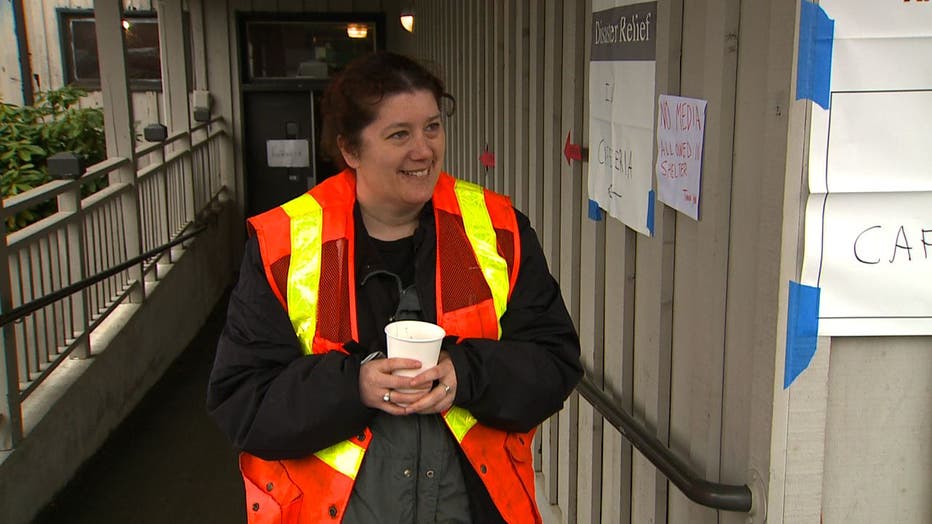 Angela Durant narrowly escaped being in the wrong place at the wrong time -- when the mudslide slammed onto State Route 530. She credits an argument with her daughter for causing her normal schedule to be disrupted. (Photo: KCPQ-TV)


Among the 90 missing in the mudslide is Frank Hadaway's brother, Steve.

"I could talk about him all day, I'm going to miss him every day," said Hadaway. "I know my younger brother is out there, looking for him right now."

Hadaway said he was not allowed into the slide zone with search crews on Friday because he was injured in an accident Tuesday.

He suffered a concussion when a rescue helicopter stirred up debris and slammed it into the back of his head. Officials would not risk his health until he's fully recovered.

"It hit me and then it hit my team leader," said Hadaway. "It was a full door that flew and hit me."

Frank and his family hopes his brother's body won't remain buried under the mud for much longer.

"Whether he's coming home today or tomorrow, he's coming home," Hadaway said. "Whether we find him or one of the other rescuers find him, that's what our hope is."