Low elevation snow chances? We sort it out
SEATTLE -- We've got rain on the way this afternoon, but some of the forecast models show a chance for a bit of low elevation snow coming later today and or tonight. Though some models don't really show any at all.

Here is what we do know: We've got rain on the way this afternoon. This will be ALL SNOW in the Cascades. That's where we have a WINTER STORM WARNING  which begins at 6pm tonight and runs until 6pm tomorrow.  In the lower elevations, this will start out as all rain for the evening commute.

THE COMPUTER MODELS: Typically we look at several forecast models to compare and contrast different storm tracks and moisture potentials in the atmosphere. First let's show you the NAM forecast model: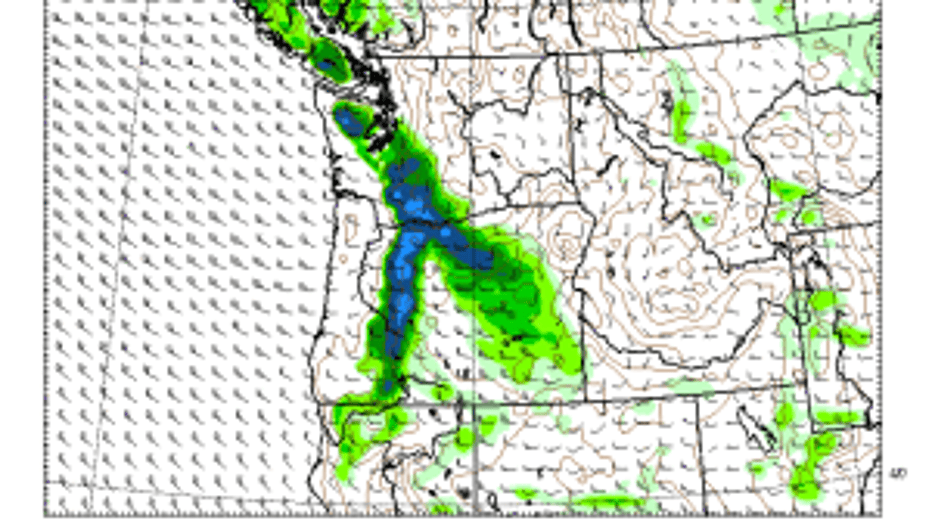 The NAM forecast model is currently showing a quick shot of snow earlier and further south.


This has been great on temperatures recently but not as awesome on precipitation, in my opinion. This is showing places that could get snow this evening from about 9pm until about midnight. It puts a bullseye over the South Sound. Areas like Puyallup's South Hill and some of our Cascade foothill communities in Pierce and south King counties could see this quick shot of snow. At this hour, the ground will still be pretty warm and not a huge amount of sticking snow is likely below 500 feet in elevation.

Another forecast model we often look at is the GFS: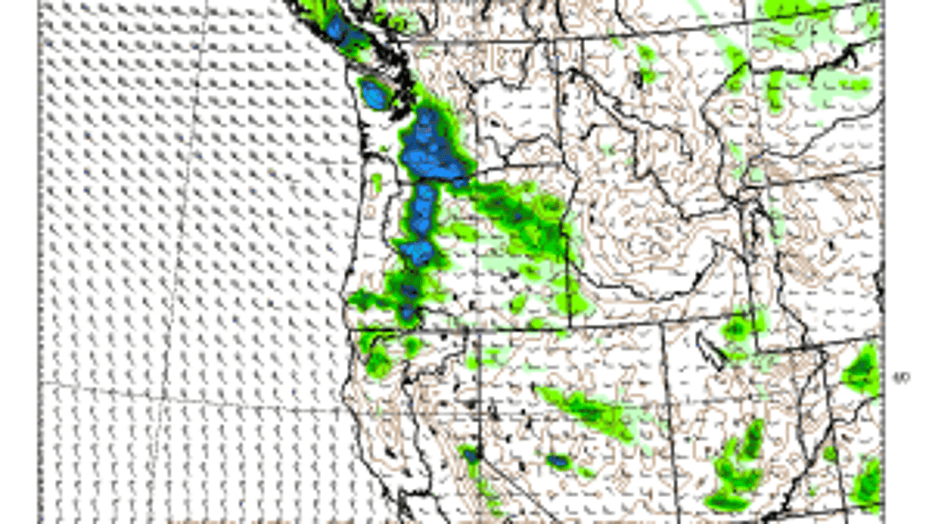 The GFS forecast model shows lighter amounts of snow and later tonight.


This has been good recently at timing incoming storms, but doesn't always have a great handle on how much precipitation we'll be seeing. This morning's run of the GFS shows that we could see a dose of snow further north-- but much lighter and more widespread. Say just north of Tacoma through almost Marysville-- but again, higher hills and mostly away from Puget Sound. This screen capture is for the hours of 10pm tonight through about 2am tomorrow.  At this later hour, the temperatures might be a few degrees cooler and this is a numbers game. It's hard to get sticking snow when temperatures hover in the 35-40 range-- which is what we're expecting overnight. I'm leaning more towards a GFS solution which is lighter amounts and later in the evening-- if we see any snow at all below 500 feet in elevation.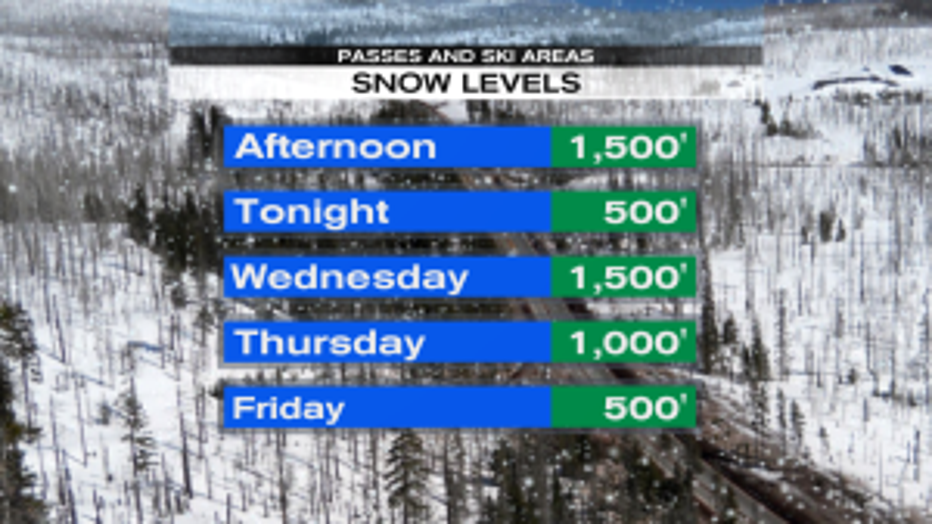 Falling snow levels, but a drier atmosphere by late Thu/Fri


Regardless, the good news is that a lot of people are off for the holiday week. The timing is also ideal: snow arriving after the evening commute is over and well before the morning commute starts means nearly everyone except DOT workers can get out and enjoy it. And while we're getting cooler towards the end of the week-- it looks like we'll be cold enough for snow. It also looks that on Christmas that we'll just be too dry for snow. Don't worry though, if you're REALLY hoping for a White Christmas-- the Cascades and Olympic Mountains have tons of fresh snow-- you just have to drive a short way to get to it. Our Chief Meteorologist Walter Kelley will be tracking the chances for low elevation snow coming up at 4 and 5pm.

- Tim Joyce, Q13 Meteorologist