Love Locks spread to Tacoma sweethearts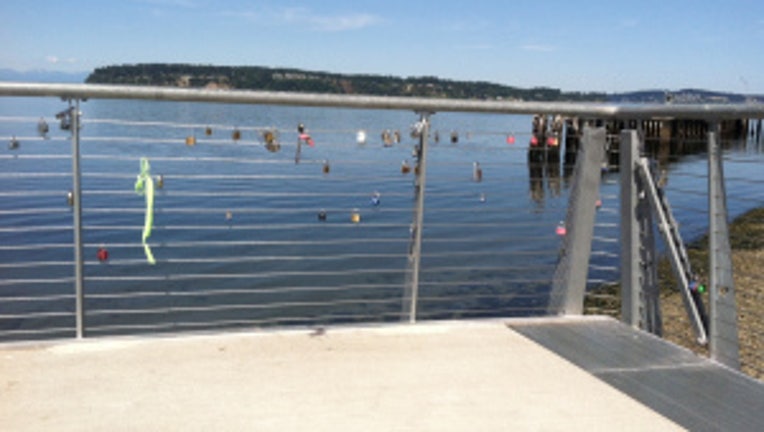 UNIVERSITY PLACE -- Sweethearts wanting to proclaim their undying love via "love locks" are taking over the  Chambers Creek pedestrian bridge.

It's a romantic gesture where people inscribe a padlock with their name and usually a date or special message to their sweetheart. They then affix the locks to bridges and throw the key into the water below.

It's a relatively new tradition, though love locks have been popular in Europe for over a decade.

The News Tribune reports in early March, only one lock was hanging on the bridge in University Place. As of Wednesday night, there were 91 padlocks hanging on safety cables at the end of the bridge.