Loss of Highway 530 hitting local workers, businesses


ARLINGTON, Wash. -- Location is key to any business, and Garden Treasures, an organic farm and market, has a great one, alongside a main highway in Arlington. But  when that highway is State Route 530, the future can be in question.

"We had a great following from Darrington," Patricia Lovejoy, owner of Garden Treasures, said Wednesday. "That's definitely going to change."

The mudslide in Oso swept across SR 530 and split off Darrington from Arlington. A 30-minute drive became  a nearly two-hour detour on State Route 20. That was too long for at least one worker at the farm who already quit.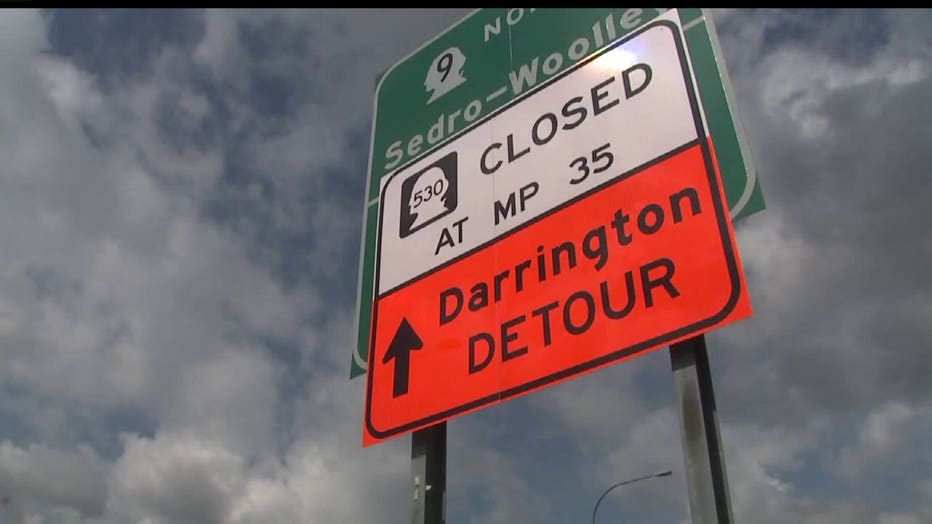 "She has to decide where she's going to spend her money, and it's too long of a commute for her to spend that much money on gas," said Lovejoy.

The added fuel costs are making it hard on a lot of people and businesses, especially in Darrington. A sawmill in town that employs more than 100 people may be forced to shut down operations.

At the Darrington Hardware store, suppliers are soaking up the costs of deliveries for now. But the detour could be in place for months. According to the Washington State Department of Transportation, SR 530 remains buried in mud, and much of it could be washed away. There is no time frame for rebuilding.

"We are looking at ways to try to figure out how we can get people moving again," said Bart Treece, a WSDOT spokesman. "But it's still too soon to tell, and there's a lot of work that has to be done right now."

For now, WSDOT is focused on helping searchers in the recovery effort. And though the loss of SR 530 may eat into the fortunes of Garden Treasures, Lovejoy's concerns remain with the victims as well.

"It feels horrible for the whole community, up and down."