LOOK: Mama eagle cares for eaglet in nest near Edmonds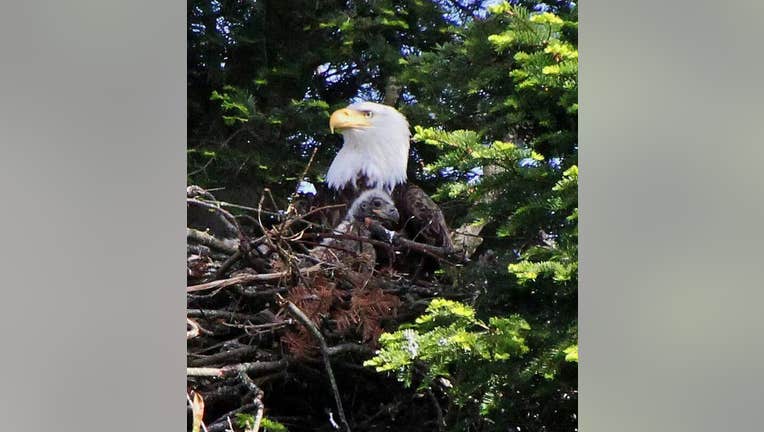 WOODWAY, Wash -- Janine Harles was able to capture a photo of a mother Bald Eagle and one of her two eaglets near the Edmonds Marina this week.

Harles posted the photo on Facebook and wrote:

"Mama Eagle and one of her eaglets (she has 2)...Woodway, WA"

The nest sits above the Edmonds Marina dog beach.  Harles said she used a Sigma 50-500 lens to capture the image.