LOOK: Dry ice melts on Mars revealing massive dunes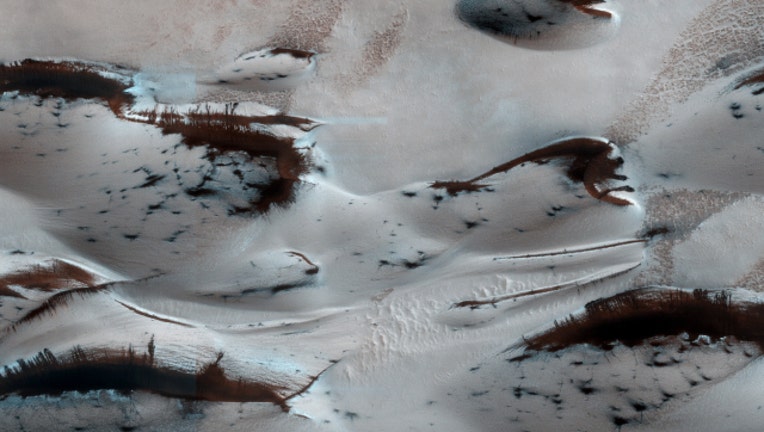 TUCSON, AZ – NASA is releasing new images of sand dunes on Mars as they emerge from their winter cover of dry ice.

The incredible photos show dark, bare south-facing slopes of dunes that are now soaking up the warmth of the season sun.

NASA says the steep lee side of the dunes are also free of ice along the crest which allows sand to slide in all directions.

The images were taken by the HiRISE camera aboard NASA's Mars Reconnaissance Orbiter earlier this year on January 16th.  The University of Arizona, Tucson, operates the camera.

NASA says soon the dunes will be completely bare and all signs of spring activity will be gone.