Longview schools investigate use of isolation rooms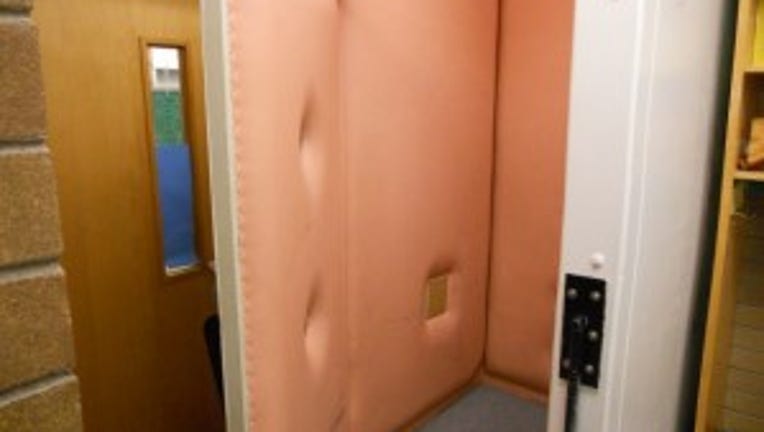 LONGVIEW, Wash. -- The Longview School District is investigating the use of padded isolation rooms for behaviorally disabled students, the school district announced Wednesday.

Use of an isolation booth at Mint Valley Elementary School in Longview was suspended last week after media reports were widely circulated on social media sites, officials said. The padded booth was dismantled and removed from the special education room. Instead, an "isolation area" including wooden partitions and bean bag chairs was created.

The district is currently exploring the construction of a new "calming room" that would meet legal requirements and student' educational plans.

The school district plans to work with families of students who used the booth to make sure both the students' and family's needs are met moving forward, officials said. A statement released by Sandy Catt, the district's communication and technology director, said an investigation into the use of the isolation rooms was currently under way.

"Given the attention this issue created in social media, the district wants the community to be confident that the investigation into access to the isolation booth is fair, impartial and complete," Catt said. "The district is asking an outside investigator to continue to gather information. A date for completion of the investigation is not known at this time."