Longtime couple to be among first in line under same-sex marriage law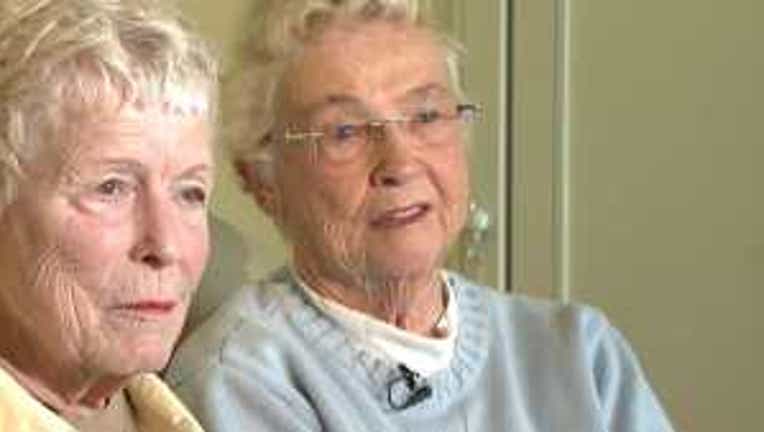 SEATTLE -- On Thursday, counties across the state will start issuing marriage licenses to same-sex couples.  Among the first in line will be two women in Seattle who have been together for 35 years.

"I`m just thrilled to death," Pete-e Petersen said Monday as she sat next to her longtime partner, Jane Abbott Lighty. "I think, is it really happening?  I wanted to marry her for a long time."

As the day approaches, Petersen and Lighty are fighting back tears just thinking about it.



"It's so unbelievable. Careful what you ask, because we`re so close," Lightly said as she started to choke up with emotion.

"Don`t," Petersen said to her.

"I won`t.  It`s a watershed moment.  It's pure joy," Lightly added.

The two will be heading to the King County Courthouse at midnight Wednesday to be among the first in line to apply for a marriage license at 12:01 a.m. Thursday.

"People are very excited and they should not be denied the right to have that license for even one moment longer," King County Executive Dow Constantine said.

Constantine plans to be there Wednesday night to issue licenses after the tick of midnight.

"I`m excited to sign the first licenses with the pen that the governor used to sign the marriage equality legislation earlier this year," Constantine said. "And I will stay and greet the happy couples as long as they continue to show up" in the early morning hours of Dec. 6.

Petersen and Lighty will be married Sunday on the stage at Benaroya Hall, during a performance of the Seattle Men's and Women's Chorus, where they have been members for years.

The two had their first blind date 35 years ago.

"She was so interested, she wanted to hear what I had to say," Lighty said. "And I picked that up right way."

How quickly had she fallen in love?

"I did that day," Petersen said. "I did that minute.

"She`s just part of my life," Petersen said of Lighty. "I mean, I can`t think of a day without, you know," she added, choking up with emotion. "It's hard."

"She`s my life," Lighty said.