Longshoremen's union files suit against Sonics arena in Sodo district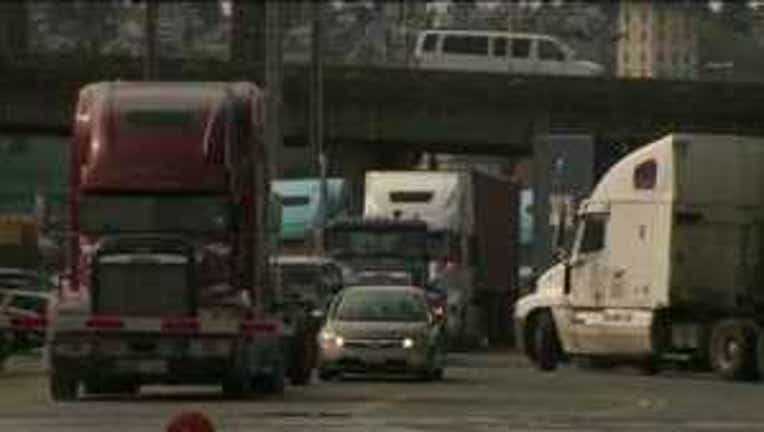 SEATTLE -- The International Longshore and Warehouse Union Local 19 filed a lawsuit in King County Superior Court Thursday challenging the decision by Seattle and King County to move forward with an agreement to build a sports arena in Seattle's Sodo district.

On Wednesday, Seattle Mayor Mike McGinn and King County Executive Dow Constantine signed the Memorandum of Understanding with investor Chris Hansen to build a $490 million NHL/NBA arena.

Hansen has proposed building it in the Sodo district, where he has already bought $51 million in property.

The lawsuit, which is available for downloading at www.gendlermann.com, alleges that Seattle and King County violated the State Environmental Policy Act (SEPA).

"While it purports in several sentences to require future SEPA review and reserves final siting of the arena in the future, virtually all of the 38 page-long MOU consists of planning and financial terms that only apply to the Sodo site," a news release by the union said.

"These provisions will create irreversible political momentum in favor of siting the proposed new arena on the Sodo site in the SEPA review process, making the SEPA alternatives and impacts review process a sham," said Cameron Williams, president of ILWU Local 19.

"I repeat, ILWU is not against a new arena or bringing back the NBA to the Seattle area but we are not going to sit idly by while this arena and entertainment district, along with the traffic already generated by Safeco Field and CenturyLink Field, destroy the great working-class jobs provided by our port and industrial area," he said.

The lawsuit asks the court to invalidate the MOU and to require the city and county to go back to the drawing board and work on an MOU and future SEPA process that does not make the arena site in Sodo a foregone conclusion.