Long motorcade honors fallen WSP trooper Sean O'Connell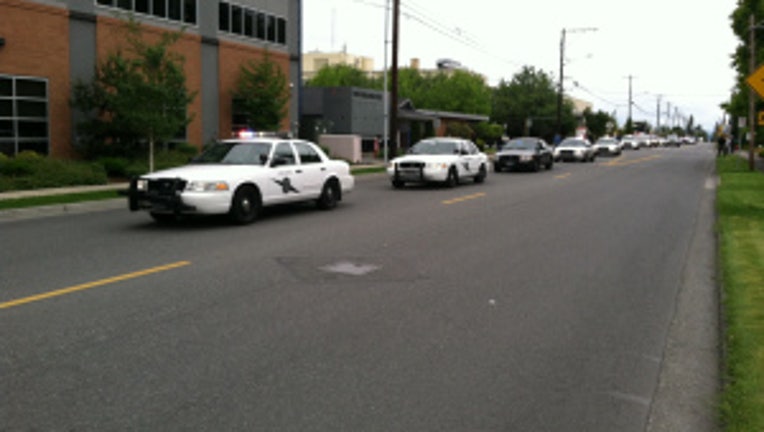 MOUNT VERNON - A motorcade for the body of fallen Washington State Patrol Trooper Sean O'Connell departed from Skagit Valley Hospital in  Mount Vernon around 11 a.m. Sunday and headed south on Interstate 5 to a funeral home in Everett, the WSP reported.  An estimated 125 patrol cars were in the motorcade. The somber event honored Trooper O'Connell, who on his motorcycle when was stuck and killed by a box truck driver in Mount Vernon on Friday, May 31st.

The motorcade will devlier Trooper O'Connell's body to Solie Funeral Home in Everett, the WSP reported.  Members of the public wishing to leave flowers in honor of Trooper O'Connell may do so at the WSP district headquarters at 2700 116th Street Northeast in Marysville.  Drivers can take exit 202 from I-5 and go west.

Funeral arrangements for Trooper O'Connell are expected to be announced on Monday, the WSP reported.