Log truck driver hurt in 3-vehicle crash on US 101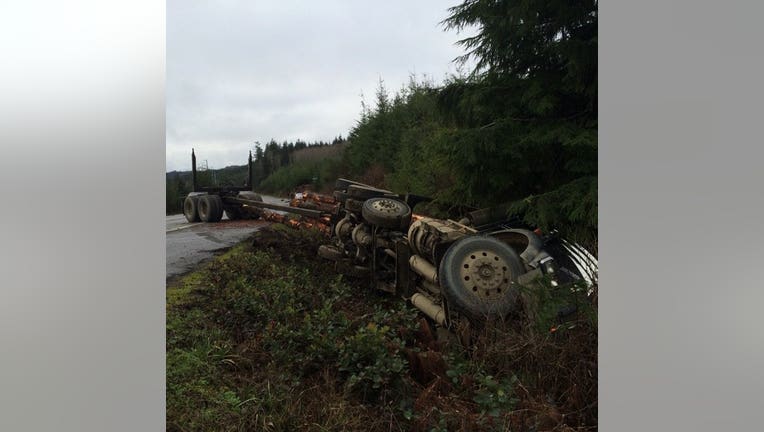 GRAYS HARBOR COUNTY, Wash. -- Troopers are investigating a three-car crash that injured at least one person Tuesday morning on US 101.

Authorities were called before noon to milepost 72 on US 101, south of US 12.

The driver of a badly damaged pickup truck was not injured, troopers said.

WSP said traffic was alternating past the scene of the crash in one lane.

No further details were immediately known.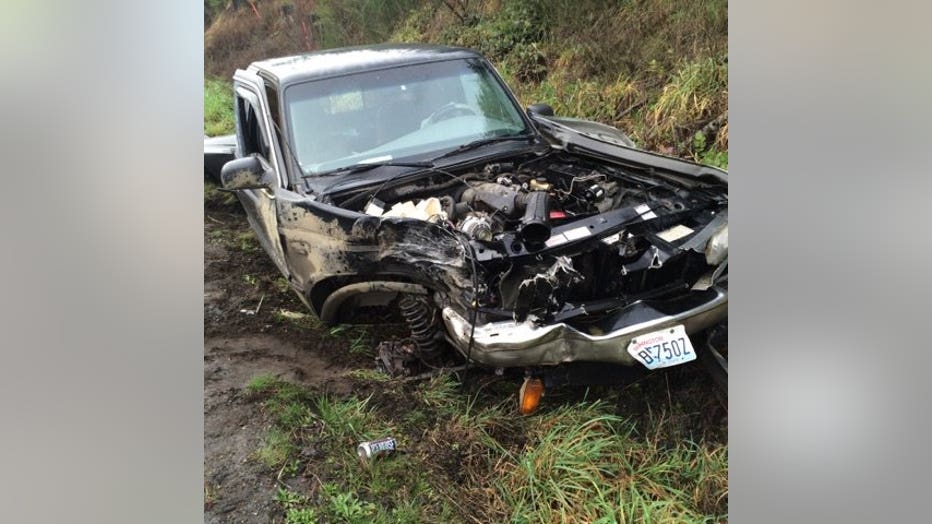 WSP says the driver of this vehicle was not injured.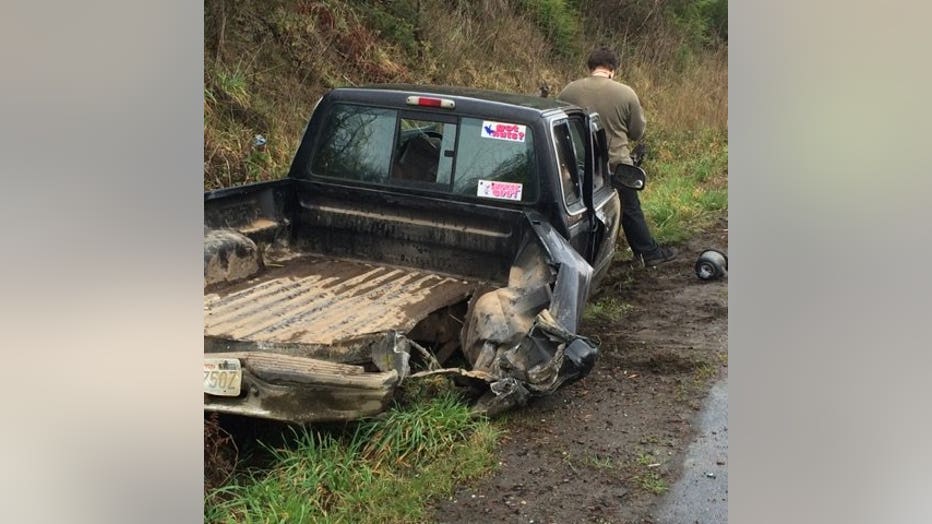 From WSP