Local WWII nurse shares life of experiences, lessons of war
ORTING, Wash. -- Ninety-seven-year-old Elizabeth Harman has some pretty amazing war stories to share. She's one of the oldest living war nurses in the nation.

"I don't know remember that I considered anything else," Harman says about enlisting in the Army Nurse Corps.

Her early years weren't easy. Born in 1920 in Illinois, her family, like so many others, struggled during the great depression.

"That was a terrible time," she recalls.


Call to War

After finishing nursing school in 1942, Harman's brother was notified by the military he was being drafted and had to appear for a physical.

"I said if he's going, I'm going. And that was the real moment of decision. So the outcome of that was, I passed my physical and he didn't," Elizabeth says with a laugh.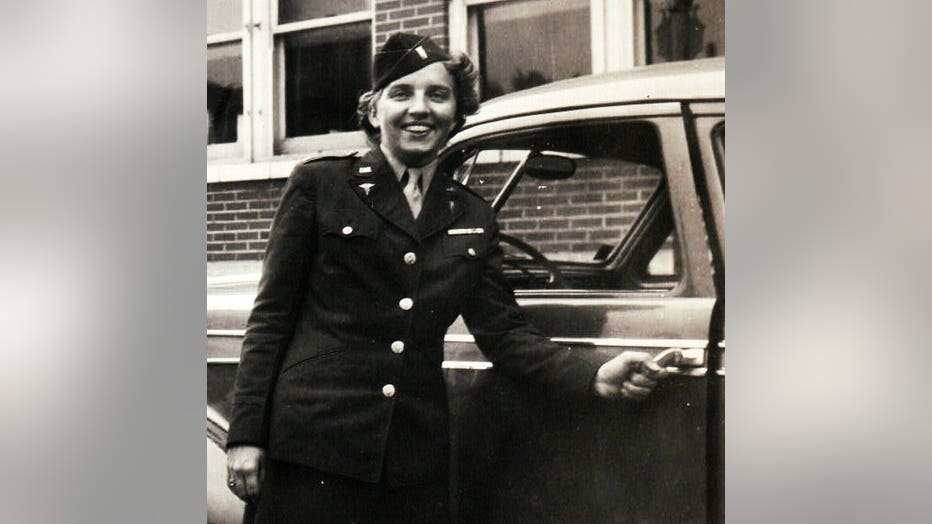 Six weeks later, she was shipped off to the South Pacific.

"Not knowing really where I was going," she says, "I didn't have much military training, but I survived it."

Harman also helped others survive. Teaming up with nurses in her unit, they discovered a better way to treat soldier's burns.
Doing away with pressure-treated dressings. Replacing them with Kleenex, sprayed with liquid penicillin.

"It was a wonderful invention really. Out of necessity," Harman recalls.

For the discovery, her unit received a commendation for the discovery.

Finding True Love in a War Zone

Her war story is also a love story.

Harman had a date to a dance with one soldier, who was sent on an assignment. So his friend, Howard Harman of the U.S. Army Air Corps, filled in.

"He looked so much like the other one I had the date with, I said, I can't believe this," Harman remembers with a smile. "Anyway, that was the beginning and I never went with anybody else."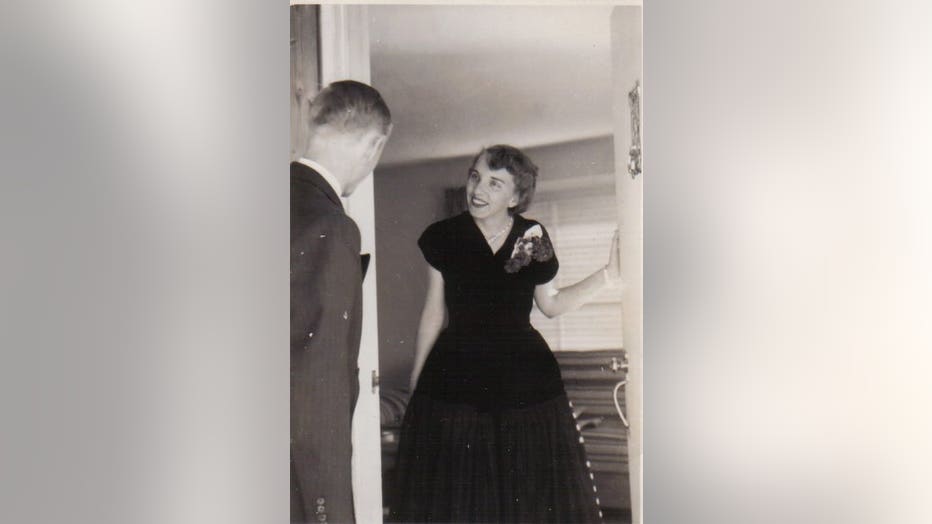 The two returned home to the United States. Here's the newspaper clip, announcing their engagement.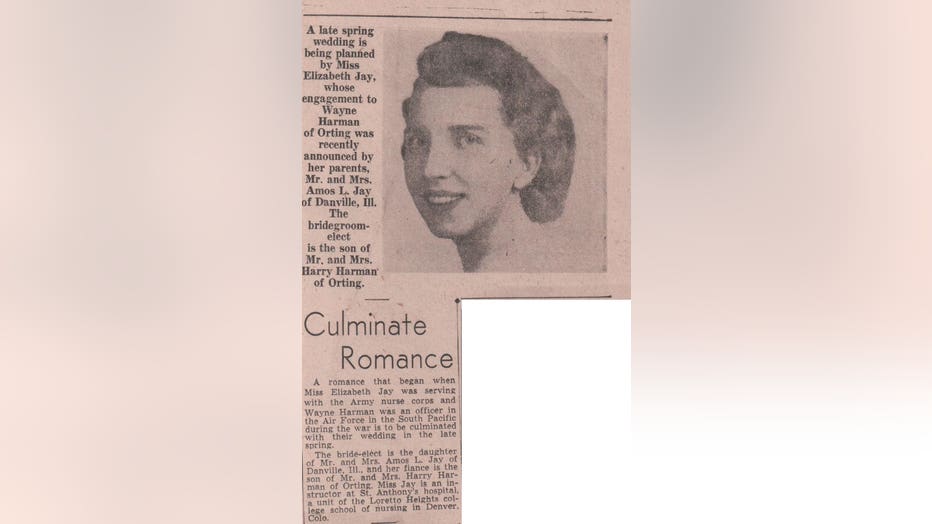 Finding a Home in Pierce County

When it came time to settle down, they returned to Howard's hometown of Orting, Washington.

"They sure didn't welcome me to this area, I tell ya," Elizabeth says.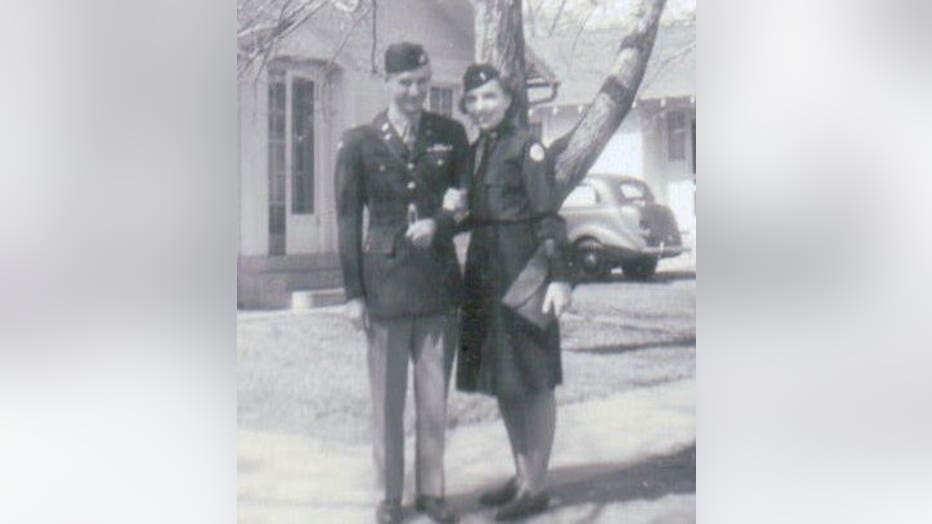 She was new to Orting, an outsider in a town where the Harmans' roots run deep.

"They settled here in the 1870's," says Dave Harman, Elizabeth's son.

There are streets in Orting named after the Harmans.

"My dad was a longtime mayor of Orting," Dave says. "My grandfather was a mayor. I had a great uncle who was a mayor."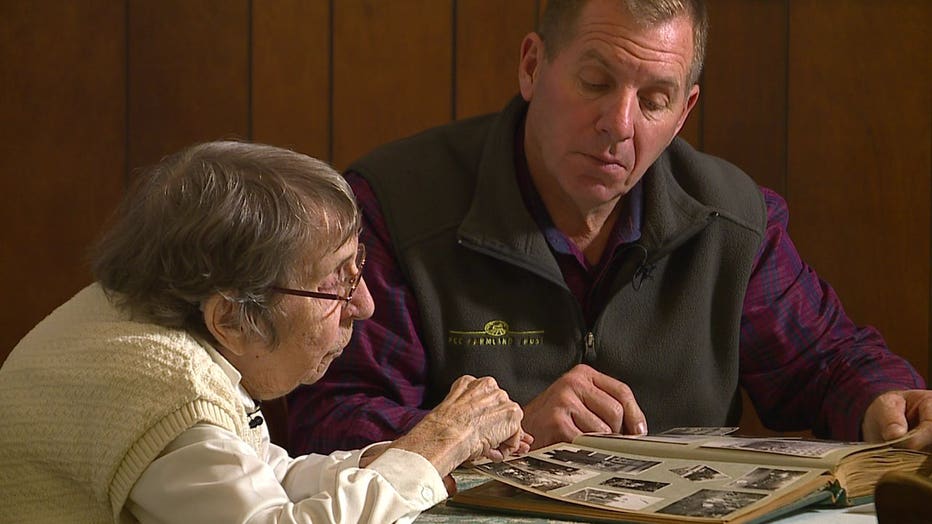 Dave's great-grandfather helped secure the Washington State Soldier's Home in Orting, built in 1891.  It still serves veterans today.

A family commitment to community and country, that Dave says, gives him tremendous pride in his parents.

"The dedication and the sacrifice that these people made for us to live in a free county is incredible."

Family's Dedication to Country

In Elizabeth's living room, you'll find two folded American flags.

One for her 50-year-old son, Steven, who served in the U.S. Air Force and died in 2011 after a two-year battle with cancer.

"It's awful," Elizabeth says of losing her son.




There's another folded flag for her husband, Howard, who passed away two years later.

"I still miss him," she says.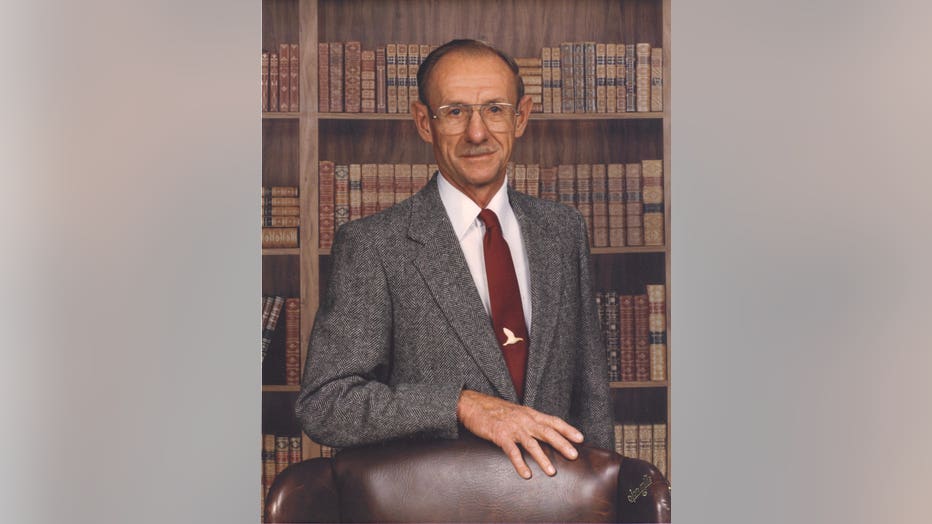 She misses so many others, too.

Over time, the friends Harman made during World War II have all died.  Not lost are the takeaways from the war that she is ready and willing to share.

"Get in and do your part and stay there until it's finished."

A lasting lesson from a woman and nurse, who reminds us just why they're called "the greatest generation."