Local runner seen in iconic Boston bombing photo takes it all in stride in Spokane


SPOKANE -- The iconic photo of runner Bill Iffrig of Lake Stevens knocked to the ground in the Boston Marathon bombing last month was seen worldwide. On Sunday, the 78-year-old wore the same orange shirt he'd worn in Boston for the Bloomsday run in Spokane.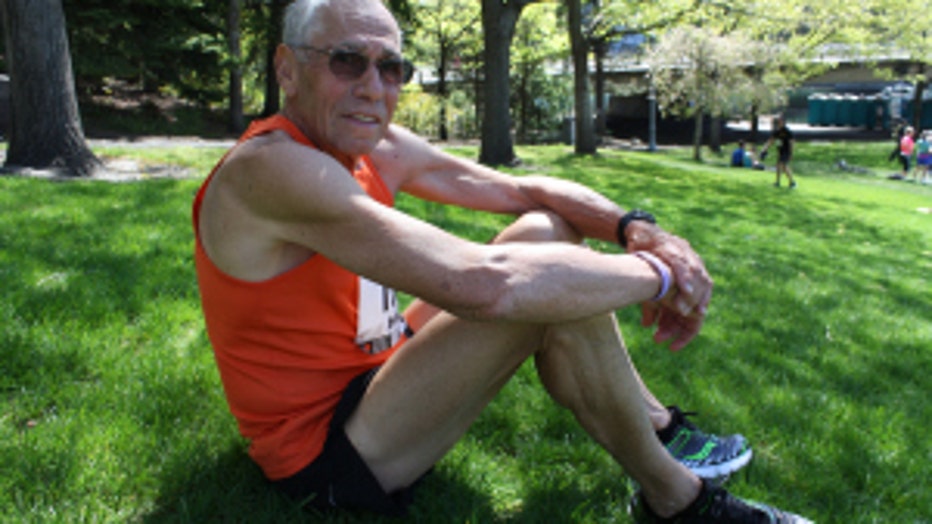 Bill Iffrig of Lake Stevens, Wash., rests in the grass after running Bloomsday in Spokane—his first race since the Boston Marathon.(Photo: Jessica Robinson for KPLU.org)


Iffrig still had a sore leg from falling to the pavement in Boston, KPLU reported.  His hearing hadn't completely returned either. But Iffrig said the attack won't stop him.

"I'm not going to let it stop me for one thing," he told the NPR affiliate. "I don't think it's going to happen that much again—I certainly hope not. But no, I'm not going to let that stop me.

"It's something I like to do … and I'm going to keep doing it as long as I can."

Security was high for Spokane's popular 12-kilometer run this year. Police kept everyone but runners from getting within a block of the start. Police and area security agencies were out in force. Before the start of the wheelchair division, Homeland Security agents led bomb-detection K-9 units along the start area, the Spokesman-Review reported.

A helicopter from the U.S. Department of Homeland Security circled overhead, it said. But there were no incidents as about 50,000 runners enjoyed the event.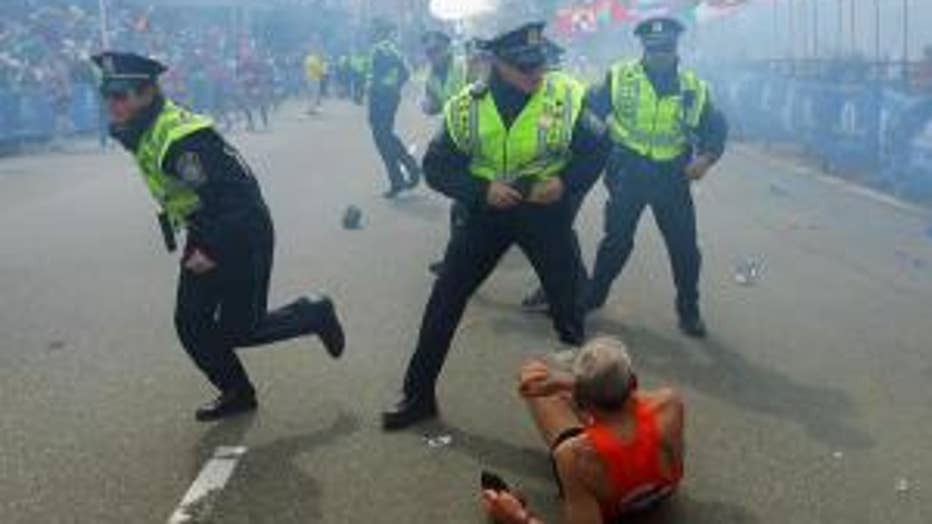 Bill Iffrig of Lake Stevens is on the ground after the first explosion at the Boston Marathon Monday. He suffered only a scrape on his knee. (Photo: Boston Globe)