Local pilot watches as plane's propeller falls off midair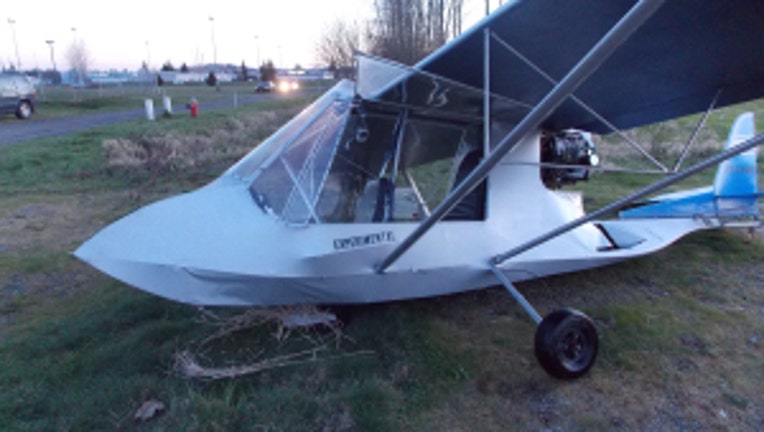 MONROE - The pilot of an experimental plane was uninjured after a hard landing Wednesday night.

Police and fire responded to the Firstair Field airport in Monroe around 7 p.m. after a citizen reported he'd seen a plane go down.

Authorities were able to contact the 50-year old pilot from Duvall. The pilot said shortly after takeoff his propeller fell off, so he attempted to glide the plane back to the runway.

He was unable to reach the runway and the plane went down in a field just west of the airfield.  Upon landing, the right landing gear collapsed and the plane's body was damaged.

The pilot was not injured.

The Federal Aviation Administration was notified of the incident.