Local Marathon runners recall their experience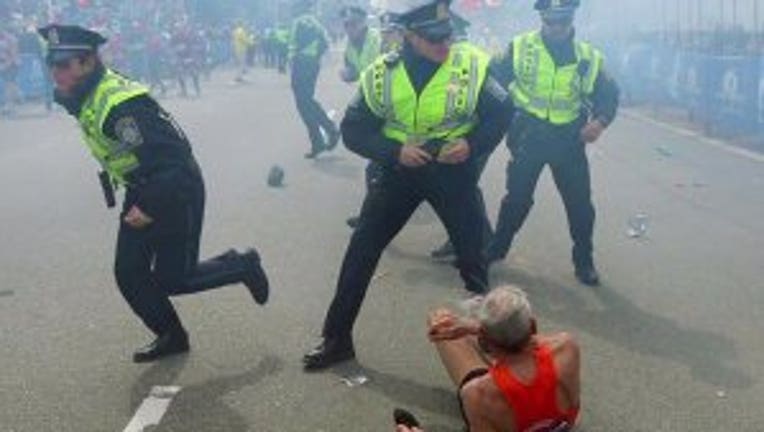 SEATTLE -- Nisa Kennedy has been paying close attention to the search for the suspects in the Boston Marathon bombing on Monday -- she has good reason to, since she was one of the runners to cross the finish line that day.

"I still don't know who won – the top male and the top female isn't something that you focus on after something quite like this," Kennedy said.

Kennedy keeps a close eye on her television as she waits for new developments in the attack that took three lives and injured more than 150.

"It's still like a fog. But it's tragic that you have young boys that can do something like this. You just can't even understand where that's coming from," she said.

On Monday, Kennedy picked up her third Boston Marathon medal – no easy feat -- but five days later, she's still struggling to understand why it had to happen.

"Just a few evil people –- I mean that's all you can call it -- just completely evil -- (it) destroys everything and that's hard to comprehend."

Runner Bill Iffrig and his wife returned to Seattle Friday afternoon. A photograph of Iffrig that went viral showed the veteran runner fall to the ground as he was nearing the finish line.

"I come out pretty good, I was very lucky there. Actually, I didn't get hurt at all but one little abrasion on my knee -- outside of that I didn't get hurt bad," Iffrig said.

He has also been following news of the bombing suspects and hopes police catch 19-year-old Dzhokhar Tsarnaev and throw the book at him. "Take him to court and send him to prison,"  he said.

One runner who didn't want to go on camera said it's important to remember the victims who are recovering from their injuries.

Anyone who would like to help can go to One Fund Boston, an organization set up to go to accept donations for victims of the bombings.