Local Gold Star family: 'They say time heals, but it just doesn't'
SELAH, WA-- Getting a gold star is a designation no family wants.

Aaron Blanchard was killed in Puli Alam, Afghanistan, on April 23, 2013. He was a proud husband, father, brother, and son who grew up in Selah, Wash., near Yakima. He was 32 years old.

"They say time heals, but it just doesn't," Aaron's father, Don Blanchard, told Q13 News.




Aaron's widow, Becky Blanchard, said the saddest thing for her is that the couple's two young children will never really know their father's love, humor or talents.

"I mean, I knew what a great husband he was, and dad," Becky said. "But they don't, and that's really hard."

Aaron always wanted to be a soldier. Even as a young boy, he longed to fly. Family photos show him dressing up in Army fatigues and turning his highchair into a pretend plane.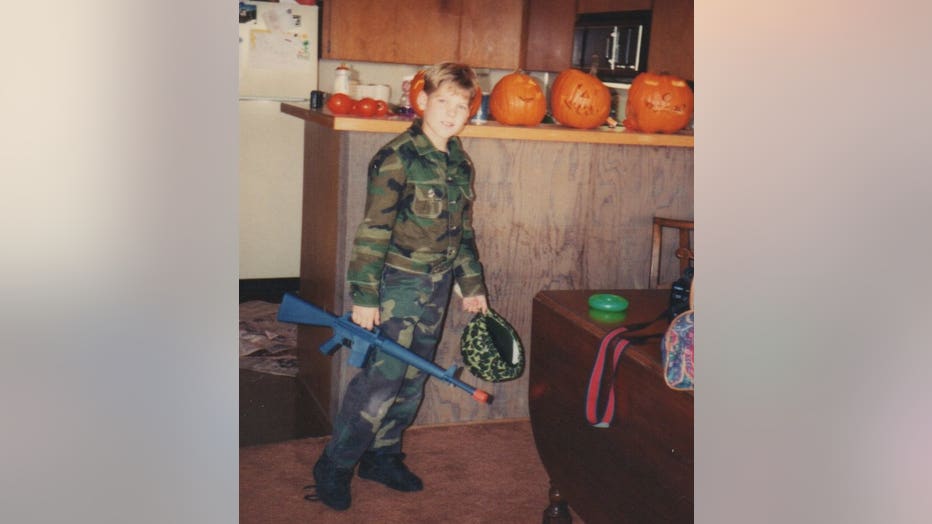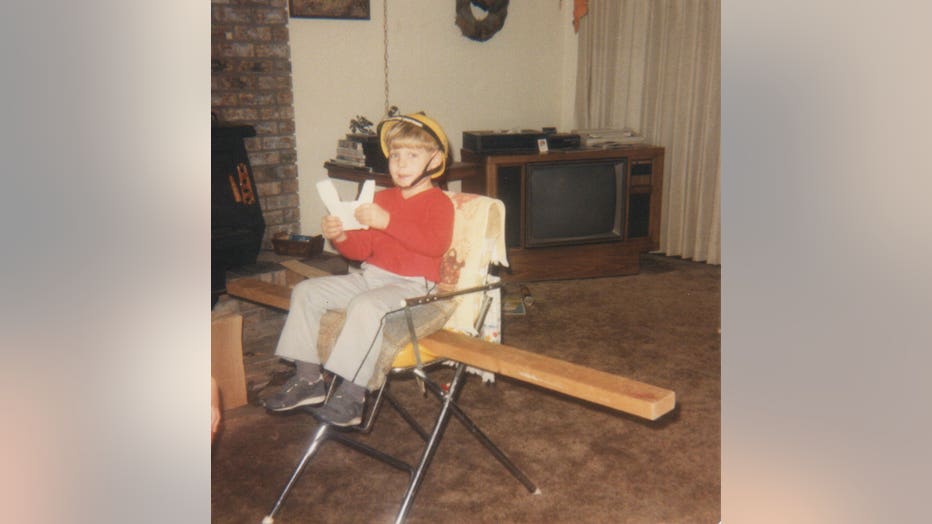 After graduating from Selah High School, Blanchard enlisted in the U.S. Marine Corps, where he met his wife, who's also a Marine, while the two were volunteering with children.

The couple had two children: A son named Hunter, then a daughter named Amalia.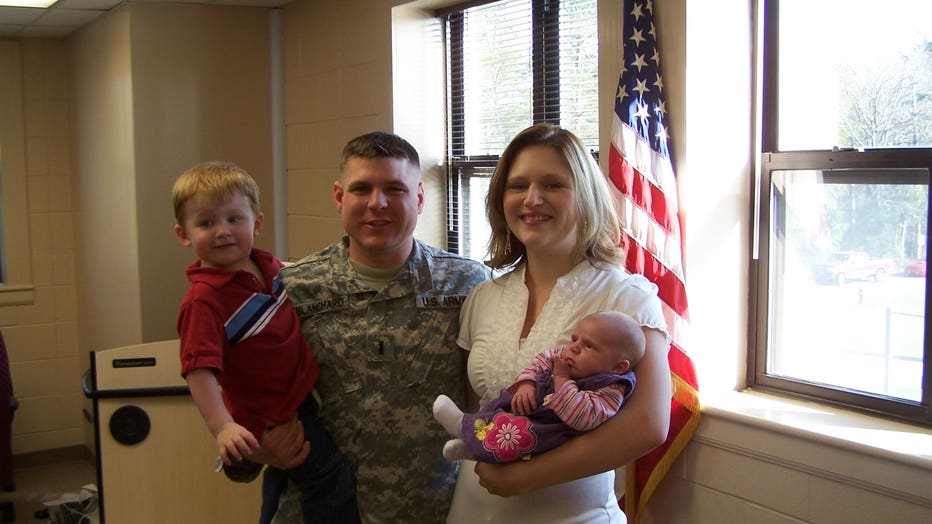 Blanchard joined the Army ROTC program at Central Washington University, looking to get a bachelor's degree and the leadership training needed to become a helicopter pilot.

He went on to fly Apache helicopters in Afghanistan, where he was killed in a rocket attack.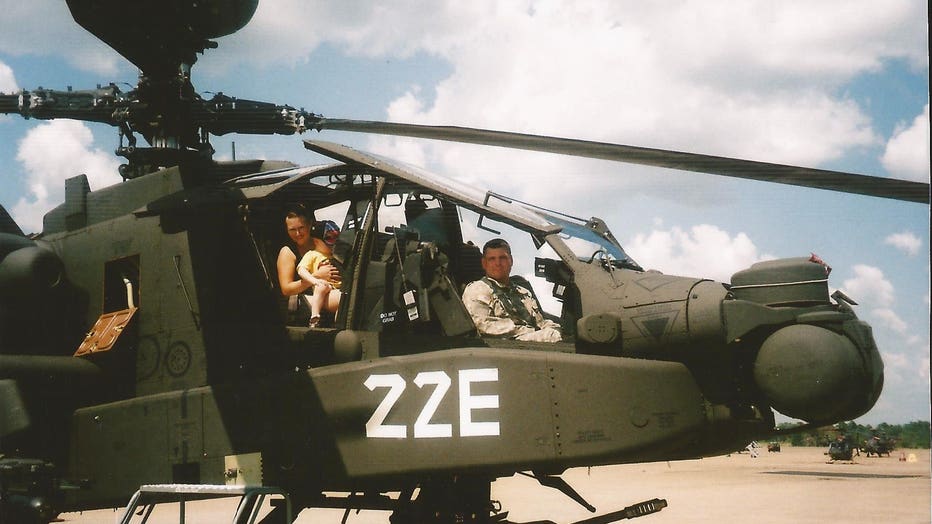 It's been more than four years since his death. It still hurts Becky to talk about it.

"The biggest thing I struggled with when he died, was like, I can not do this alone," Becky says. "Because as a team, parenting, we were an amazing team."

Aaron's mother, Laura Schactler wears a Gold Star pin, symbolizing her loss. Around her neck, you can see a tag, with a picture of Aaron. She hopes others ask about it.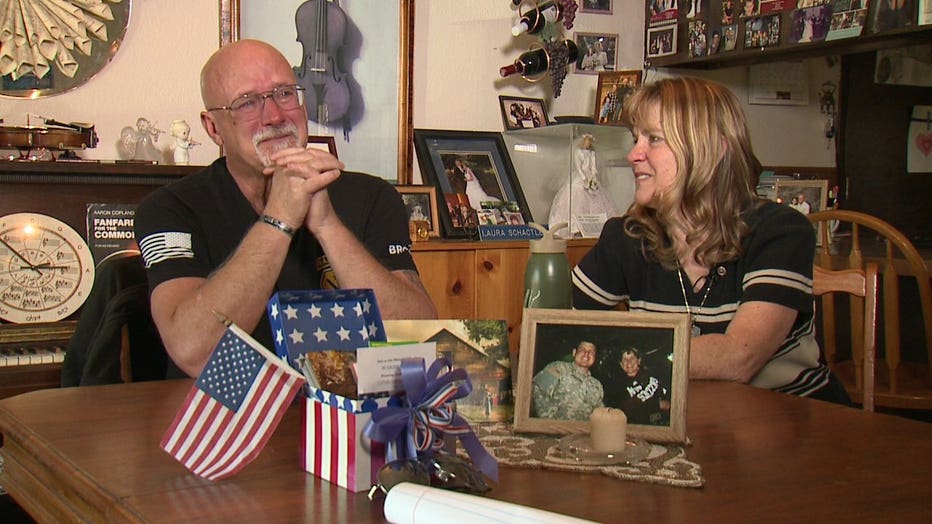 Schactler says, "When people say, 'I'm sorry I made you cry,' I say, 'No, you let me cry, you let me talk about him.'"

The Blanchards talk a lot about Aaron, especially since Becky moved the kids to the Yakima area to be closer to Aaron's family.

Nine-year-old Hunter recalls his father reading to him in "funny voices."

Six-year-old Amalia can be seen flipping through the pages of the family album, taking in photos of a father who died when she was just two years old.

"Because she has no memory of him and she wants that, she's made up memories," Becky said.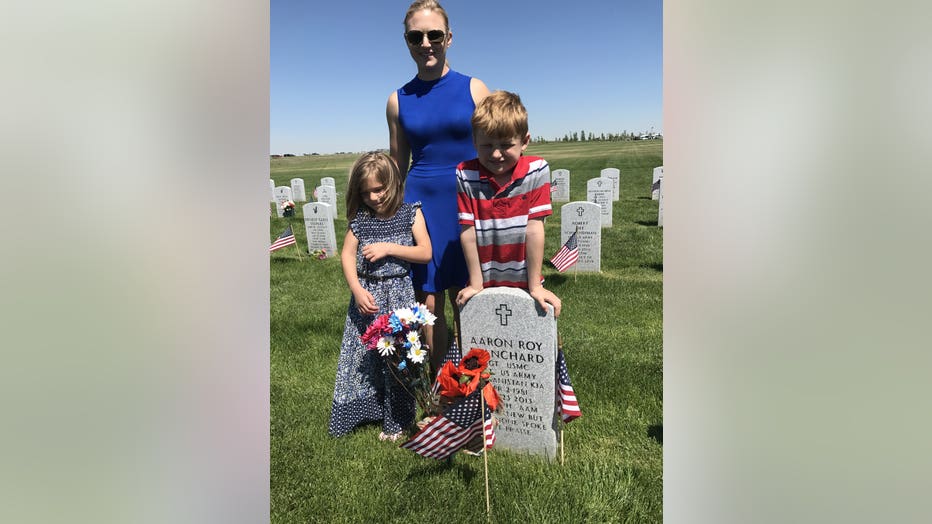 Laughter has returned. Life goes on. As does the desire to honor Aaron.

Every year, there's a 5K race in Selah raising money for The Soldiers Project.

When the runners reach the one -mile marker, they see Laura holding a sign in honor of her son, doing everything she can to carry on Aaron's memory.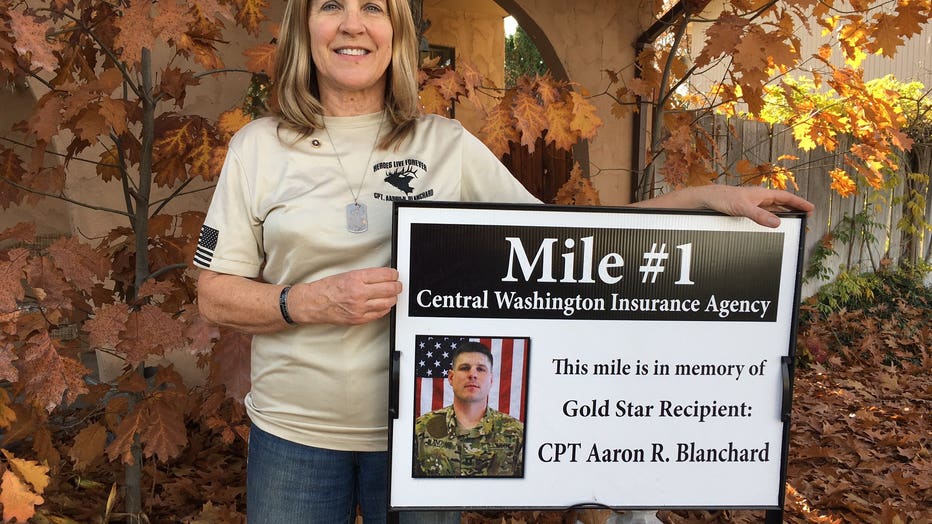 "I get to stand there and the runners go by and I get hugs," Schactler says. "Every single one of those helps me with healing. So just don't forget him"

Since 2001 when Operation Enduring Freedom began, 2,216 Americans have lost their lives in Afghanistan.