Local coffee shop getting homeless teens off streets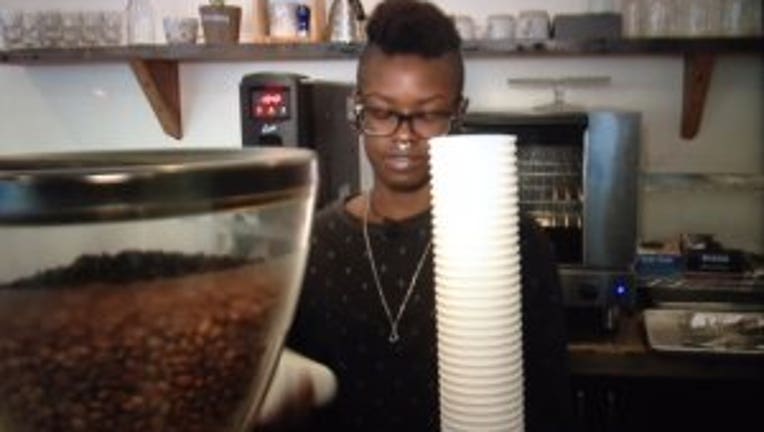 Enter Street Bean coffee shop in the Belltown neighborhood of Seattle, and you'll see a typical scene, including coffee beans roasting and baristas brewing up a cup of joe.

But this is not just another local coffee bar. It's also a training ground for homeless teens.

"You're in the shop every day and you're actually getting to be a part of the experience," said Aura Broxey, who is now part of a special apprenticeship at Street Bean, and who, not long ago, was living on the streets.

"A lot of bouncing around, and not really having the support of people around me," said Broxey. "It's scary, it's hard, and it can be lonely."

Now she's learning to be a barista at Street Bean, an offshoot of New Horizons, the non-profit dedicated to getting homeless kids off the streets.

"I suppose if we were in Napa , it might be wine," said Jesse Smith, Street Bean's director. "But Seattle is the unofficial mecca of coffee, so it makes sense with job training. There are a lot of jobs out there."

The teens brought into this program learn not just how to make that perfect latte, but also how to roast the coffee beans.

That's a lucrative skill. But Smith says it's the skills the kids learn interacting with the public, and selling themselves, that will help them the most as they transition to other jobs and, they hope, out of homelessness.

"That's the kind of thing a life on the streets kind of takes away," said Smith. "Our goal is to get them into productive jobs after this."

Broxey says learning how to serve people and talk to them in this environment if just as important as learning how to make a mocha.

"I feel like if you treat people with a general kind of respect, you'll get it back."

She is close to finishing her 6 month apprentice.

New Horizons says 80 percent of graduates go on to get great jobs, and Aura plans on getting a barista job at Starbucks, or some other popular coffee shop around town, while also working at getting her GED, and eventually going to college to study art.

But she now knows the art of making that great mocha..