Local Boy Scout troop pushes on in face of $4,000 theft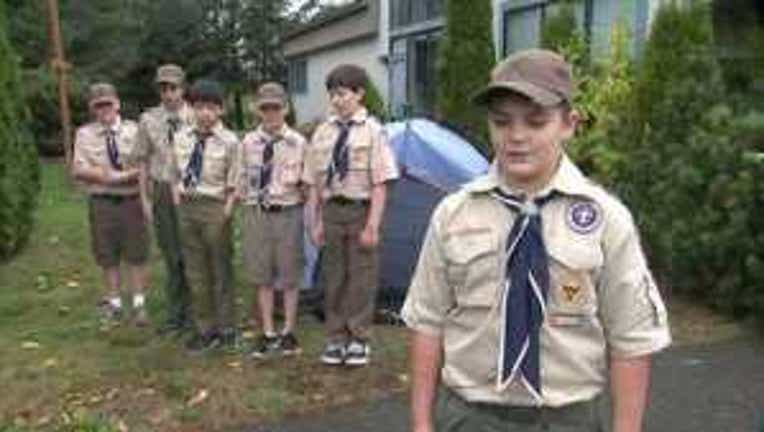 A local Boy Scouts of America troop is hoping thieves bring back thousands of dollars worth of camping equipment stolen Saturday in Puyallup.

Doug Nagler, the scoutmaster of Troop 503 in Puyallup, said $4,000 worth of equipment was stored in a shed behind the Pilgrim Lutheran Church at 10510 136th St. E.  The equipment, including cooking gear, tents and canopies was the product of a six-month campaign to raise funds for the troop.

"The boys have been fundraising for the last few months," Nagler said. "They've sold 10,000 candy bars."

The tents and canopies are marked with the troop's name, Nagler said. The group was planning to use them for an upcoming camping trip to Westport, Wash.

While the troops still hold out hope for the return of their gear, some said they were disheartened in the theft after working so hard.

"We put a lot of effort into the fundraisers and we worked really hard," said Logan Nagler, a Troop member.

The group filed a police report and is scanning Craigslist.com to look for their gear. In the meantime, the troop plans to on.

"We're not going to let it stop us," Doug Nagler said. "We have to show the boys how to overcome adversity, so we will too."

For information on how to help Troop 503, visit the troop's website or their Facebook page.