Loaded revolver found in man's carry-on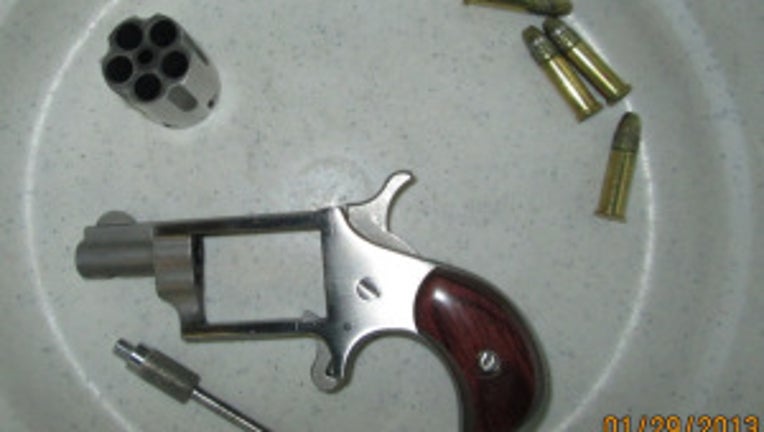 BELLINGHAM, Wash. -- Security workers found a loaded revolver in a man's carry-on baggage Tuesday morning at the Bellingham International Airport, according to a Transportation Security Administration spokesperson.

The man was flying to Reno, Nev., when TSA officers found a loaded .22 caliber Derringer in his baggage during a routine screening. Five rounds of ammunition were loaded in the gun.

When it was discovered, the man turned his gun over to someone else who wasn't traveling with him and was allowed to board his plane following questioning. The flight wasn't delayed. The man's name was not released because he was not charged with a crime, officials said.

Travelers face a fine of up to $7,500 and criminal charges if weapons are found in carry-on bags, the TSA reported. Guns can be transported in checked baggage, providing the traveler declares them to the airline during the check-in process.