'Living small' in Seattle: Apodment developers exploiting loopholes?


SEATTLE -- Micro-housing is a new, controversial concept that is spouting up in the region, especially Seattle. These are apartment-like buildings, except the units aren't much more than 100 square feet with shared kitchens.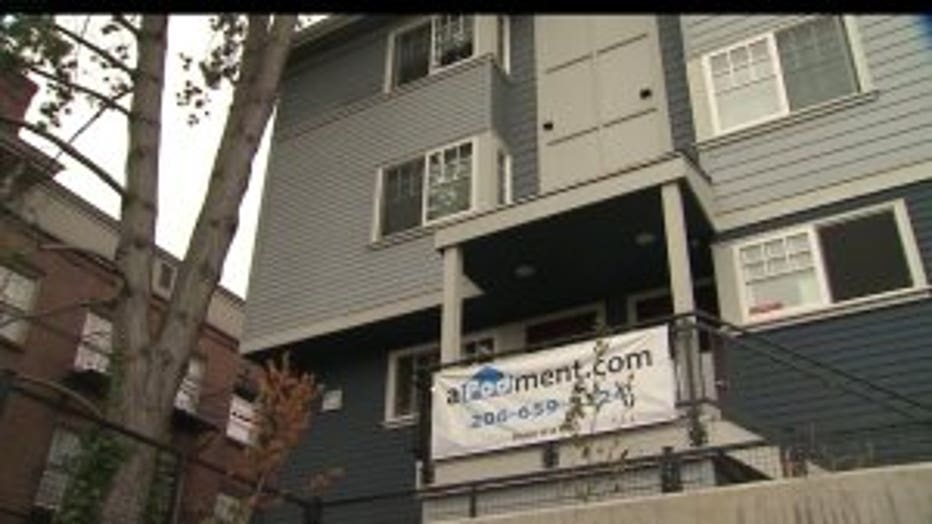 "There's a lot of people that want to live in these units," said Roger Valdez, a density proponent who writes for the website Smart Growth Seattle. "Many people are saying, hey, I don't need all that extra room. I want to pay a lower price for less square footage, and keep the other money for something else."

About a dozen of these projects have been built in Seattle, over the objections of many nearby residents, and several more are planned as the demand for them continues.

A typical "apodment" rents on a month-to-month lease for between $500-$600, utilities and Wi-Fi included.

"It's not for everyone," said Valdez. "But for the segment of the population out there that is moving to Seattle (and) looking for a place to live that's affordable, that will be flexible for them, those people are choosing micro-housing in great numbers."

But opponents worry that just because there is demand for them doesn't mean they are a good idea.

"If people are hungry, OK, they'll eat dog food, OK. That's not the question," said community activist Bill Bradburd.  He argues that neighborhoods are getting overwhelmed by these projects, which can house up to 60 people on a relatively small lot.

One big worry is that they will simply become short-term housing.

"I think that's really the concern of people in the neighborhood. Are the people going to be here, are they going to be part of my community, or are they just somebody passing through?" Bradburd asked.

Apodment resident Scott Lyman, who's a student with a part-time jobs, says making the choice to live small made sense.

"It was affordable," he said. "Rather than have to move in with a lot of people that I've never met before and have no clue who they are, I can actually afford to live on my own, over here."

Seattle City Councilman Tom Rasmussen says developers are exploiting a loophole in the zone code that needs to be fixed.

"The city was caught napping when the developers started to create these, and now the city's trying to catch up," he said.  "There's very little design review, there's no environmental review and all of those things that normally apply to an apartment building that would house 50 or 60 people don't apply to the micro-apartments."

Rasmussen is working on legislation now that would bring micro-housing permitting in line with other multifamily buildings.