Listing barge spills as many as 9 crushed cars into bay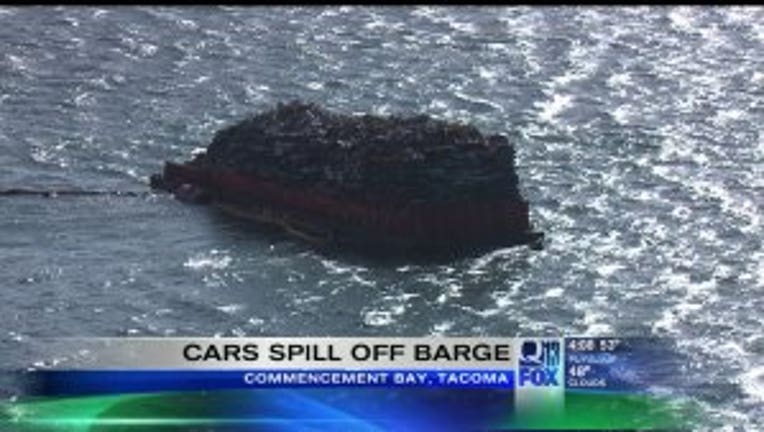 article
SEATTLE -- Two government agencies responded to a listing barge reportedly spilling crushed cars into Commencement Bay near Tacoma Sunday.

The U.S. Coast Guard and the Washington State Department of Ecology received a report around 1:15 p.m. that a 750-foot barge from Canada was listing and possibly taking on water. Coast Guard Sector Puget Sound launched a 25-foot response boat crew to investigate. The barge, which had crushed cars on it, was listing and an undetermined number of cars fell into the water.

A small but visible oil sheen also surrounded the barge.



Divers hired to inspect the barge located a crack in the hull and successfully made repairs to stabilize the barge. A 200-yard safety zone was put into place around the listing craft.

The DOE reported Monday eight to nine cars fell of the barge. The barge has since been stabilized, and oil booms are in place to catch the excess oil. Crews will recover the car batteries at the bottom of the bay.

The Coast Guard and Washington department of Ecology will continue to work with the Canadian barge owner and contractors to mitigate any pollution threats, the Coast Guard reported.