Liquor Board to address 'pot bars' already popping up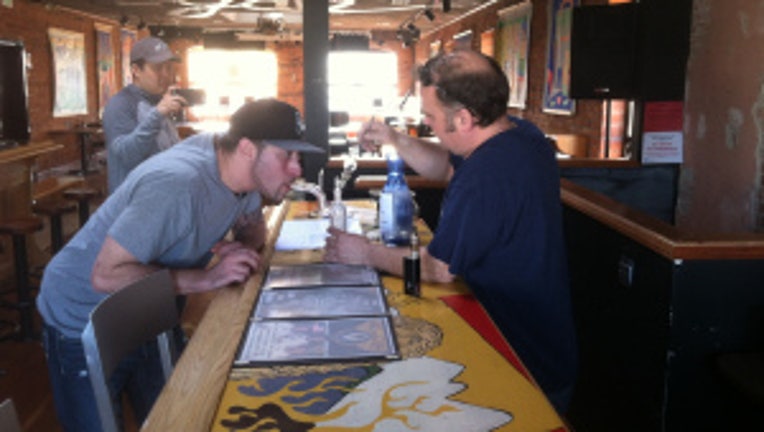 OLYMPIA -- Pot shops around the Northwest haven't opened, but already Washington state's Liquor Control Board is addressing bars and taverns allowing pot consumption.

According to the Liquor Control Board, recent media reports have showed at least two establishments in violation of a part of the I-502 law that prohibits public use of marijuana in any establishment, especially one that sells liquor. At least two bars with liquor licenses are allowing patrons to smoke, vaporize or eat pot on their premises, the Liquor Control Board reported.

"It is important that the Board clarify now that consuming marijuana in a state liquor-licensed establishment is not acceptable," Board Chair Sharon Foster said Wednesday. "Public consumption of marijuana is clearly illegal under Washington's new law."

Q13 FOX News reported that two bars, Stonegate Bar and Grill in Tacoma and Frankie's in Lacey, allowed the consumption of pot through a variety of different means. Stonegate allowed customers to "vaporize" pot, as to not produce smoke, and Frankie's required all pot smokers to sign up for a membership, making the bar a private club.

Currently, violators of the law are given a class 3 civil infraction equates to a $103 fine to be imposed on a customer. New rules would prohibit bars from allowing marijuana consumption, and would fine businesses breaking the rules.

The board is taking public input on the topic of consumption at liquor licensed locations.