Like yesterday - areas of fog with some afternoon sun


SEATTLE -- Widespread fog this morning will give way to at least some afternoon sunshine and temps in the mid-to-upper 40s.  Tomorrow will be a carbon copy of today and yesterday.  There is an Air Stagnation Advisory until Saturday morning with decreasing air quality.

Saturday, a weak system wafts through with maybe a sprinkle.  It's mix up the atmosphere, so air quality will improve.

Highs upper 40s.  Sunday, it will be dry for the BIG GAME (GO SEAHAWKS!!!) with highs in the upper 40s.  Monday, M.L. King Day, through next Wednesday, it looks partly-to-mostly sunny with highs near 50.

Viewer photos of the day . . .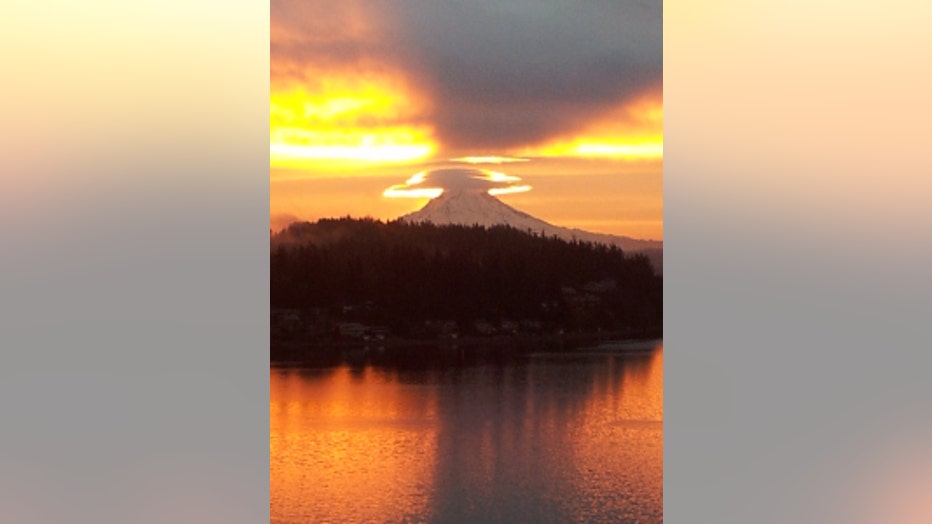 Sunrise over Mt. Rainier with lenticular clouds atop AND the mountain is casting a shadow on the clouds above. From Geno in Gig Harbor.