Like a boxer, are you ready for another round?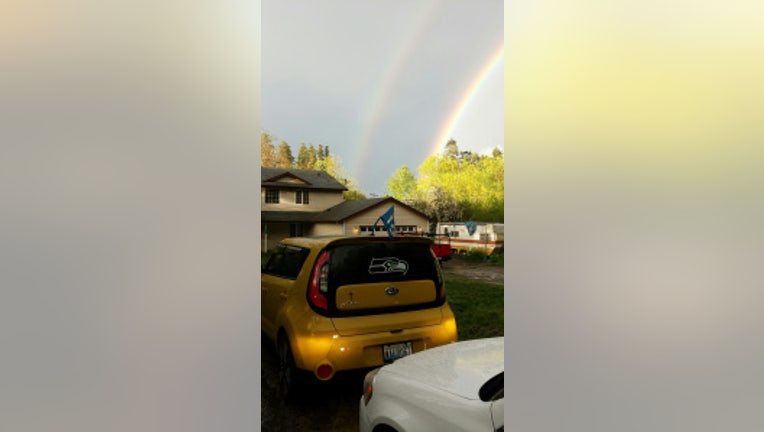 Another round of rain today. I know there's lots of rain fatigue, but April is still firmly entrenched statistically in our rainy season here. Seattle and Portland in the last 72 hours have both had about a full inch of rain. Yuck. The good news is that things dry out and warm up significantly, but the bad news is not likely in time for the weekend.

TODAY we'll see early rain tapering off to showers, breezy for most of the I-5 corridor. Windy at the coast and areas north of Seattle, Strait of Juan de Fuca, & San Juan Islands. High temps a bit cool for this part of April. Only about mid-50s for Seattle/Puget Sound. Avalanche Warning for the Cascades in Washington in the backcountry areas. If you're heading into Oregon, there's a Winter Weather Advisory for the north Oregon Cascades. On the Mt. Hood Highway and over Santiam Pass especially you'll want to carry those chains. Expect 4-8" snow above about 3,500 feet from about Mt. Jefferson north to Mt. St. Helens.

TONIGHT the showers taper off. Areas that see clear skies will dip into the upper 30s.

TOMORROW looks to have a nice mix of showers and sun. High temps 55-60 for the Puget Sound.

THE WEEKEND: Saturday sees more rain moving in during the afternoon. Sunday has some showers and sun.

NEXT WEEK: Drying out and warming up. Seattle/Puget Sound looking pretty good. Highs near 70 by mid-week. Seattle has already hit 70 once this year on April 7th.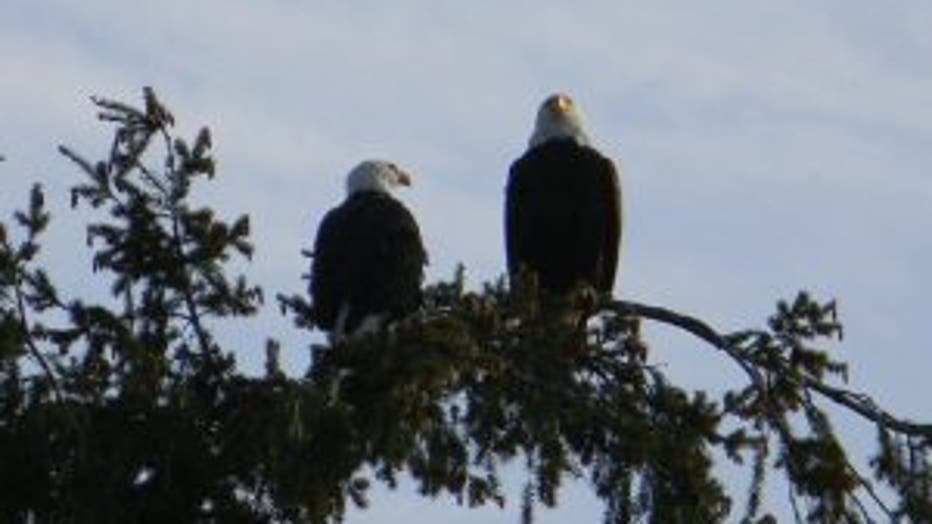 Pair of eagles. Viewer photo from Heather in Longbranch