Lightning fires in eastern Washington close to containment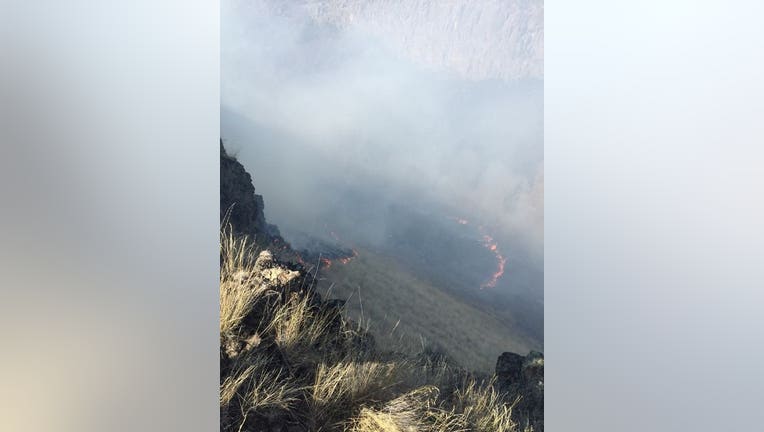 WASHTUCNA, Wash. (AP) — A 6.25-square-mile wildfire near Palouse Falls in southeast Washington was 65 percent contained by Monday night.

The Spokesman-Review reports the blaze was sparked by lightning on Sunday near Palouse Falls State Park, a popular hiking destination in Franklin County.

Officials say the fire threatened homes, crops, a fish hatchery, a rail line and a state highway in addition to the state park.

A spokesman says Palouse Falls State Park was evacuated Sunday and reopened late Monday morning. No park facilities were damaged.

The 198-foot falls at the park dumps into a deep gorge upstream from the Snake River.

Another lightning fire on the south side of the Snake River had threatened wheat crops but was contained Monday to 14 square miles.

That fire was burning in Columbia and Walla Walla counties.