Life-sized Obama statue stolen from porch, later found with empty bottles of alcohol and cigarette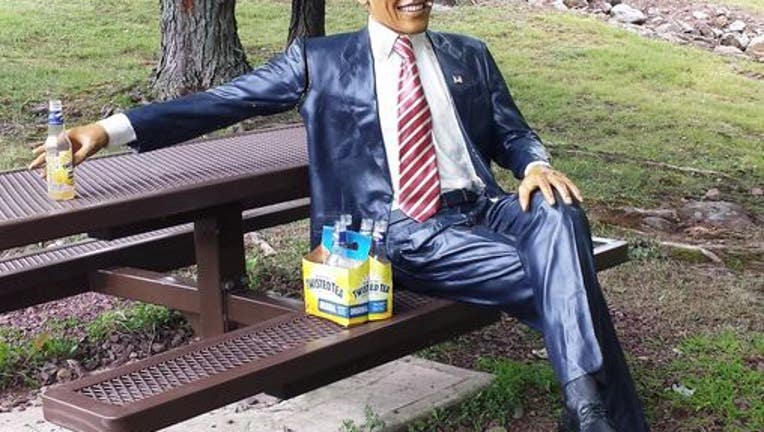 article


BEAR CREEK — A life sized statue of President Obama was stolen off the front porch of a Pennsylvania woman's home earlier this week.

The statue has now turned up in a neighboring town sitting at a picnic table holding a nearly empty bottle of an alcoholic iced tea.

WNEP-TV first reported the statue missing Tuesday from the home of Tiffany Bruce of Wilkes-Barre Pennsylvania.

Bruce told WNEP-TV when she first realized the 12-hundred dollar statue was gone she went into a panic.

"I couldn't breathe, and I had to go to the hospital," said Bruce

Bruce said she saved up for months to buy the statue.

Now WNEP-TV reports the statue has been spotted at the Francis E. Walter Dam in neighboring Bear Creek.

Photos provided to the station show a nearly empty bottle of Twisted Tea in the statue's hand, a pack of empty Twisted Tea bottles on the bench next to it and a cigarette in its mouth.

It is unclear how the life-sized statue ended up there or who took it.