Lewis County Sheriff: Man protected himself, family by shooting intruder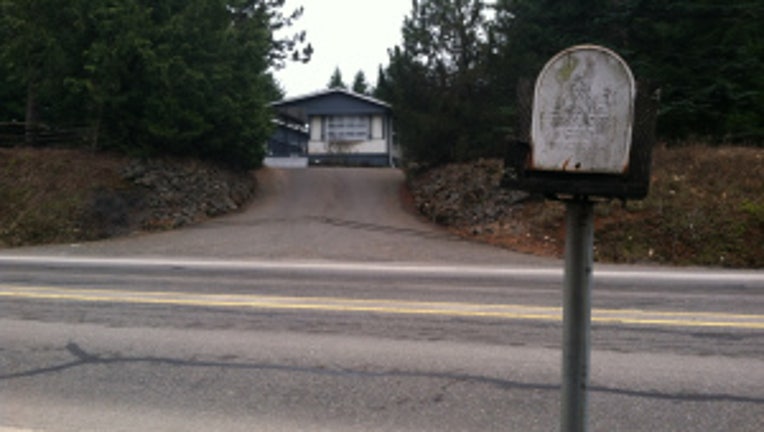 LEWIS COUNTY -- A Lewis County homeowner shot and injured a man who broke into his home early Sunday morning near Chehalis, Wash, protecting his young family in the process, the Lewis County Sheriff said.



According to the Lewis County Sheriff's Department, the 24-year-old man was asleep with his wife when he overheard someone talking outside his home in the 400 block of State Route 603. The man called 911 and armed himself with a pistol and positioned himself by the bedroom door to wait for police.

Before police could arrive, the 51-year-old suspect entered the home and started down the hallway, police said. The homeowner told the suspect to stop, police said, but the suspect charged him. The 24-year-old fired one shot and hit the suspect in the torso. The suspect continued forward and wrestled for the gun, but the homeowner was able to topple the man and hold him at gunpoint until sheriff's deputies arrived at the scene.

The suspect was transported to the Provide Centralia Hospital and airlifted to Harborview Medical Center in stable condition. He is under police custody and will be arrested for burglary and assault, police said. He allegedly admitted to police that he was smoking meth earlier in the day.

The homeowner was not injured in the incident.

Lewis County Sheriff Steve Mansfield said he was happy the homeowner was prepared to protect his family with a gun.

"Our response times are as fast as we can make them but there may be a time when you are by yourself and you are forced to make a life or death decision to protect yourself and your family, like this man did," Mansfield said in a statement.

The Lewis County Sheriff's Department is investigating the scene.