Less rain the next few days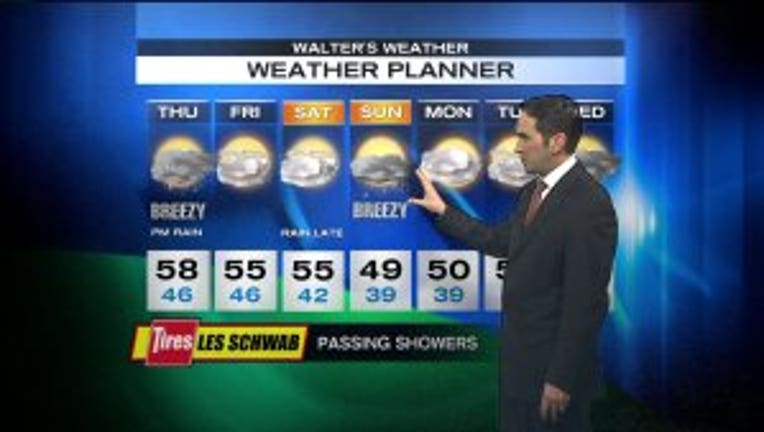 Showers continue with mild and breezy conditions through the week. Once again most of the rain is outside of Seattle and mainly over the mountains and beach.

Most of Thursday will be dry. Thursday evening a cold front swings through and that ends most of the rain for Friday. Friday will have sun breaks, showers and a bit cooler. Saturday will be mostly dry till late. A cooler system will swing through Saturday night into Sunday. This will bring snow back to the passes Sunday morning.



It'll be a bit breezy and chilly Sunday. Lows and highs will cool back to normal. Lows near 40 and highs near 50.