Legally blind ATM robbery victim talks of holdup after suspect arrested


SEATTLE – A man who is legally blind said Wednesday night he is relieved police arrested a man suspected of robbing him at a downtown Seattle ATM and then offering him a cigarette before he left.

Detectives found the suspect in Pioneer Square Tuesday evening shortly after releasing surveillance photos to the public.  They say the man also had a warrant out of New York.

Detectives say the robbery happened around 7:30 a.m. Saturday at the Bank of America in the 400 block of Pike Street.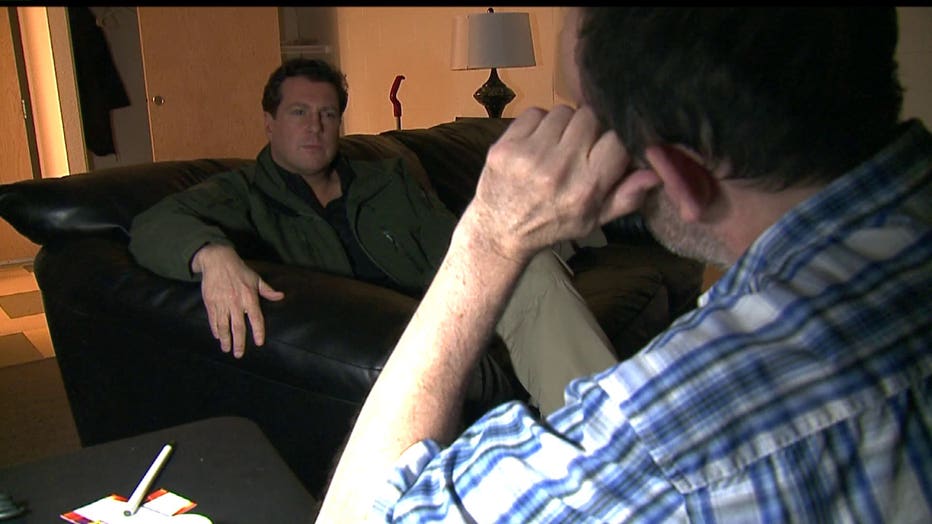 Legally blind robbery victim, right, with back to camera, talks about his ordeal to reporter David Rose. (Photo: KCPQ-TV/Seattle)


The legally blind victim agreed to talk about the incident, but didn't want his face shown for his own safety.

The victim's name is Mitchell and he said he lost his eyesight to diabetes.

He said he was taking money out of the ATM to pay his rent, when he was jumped by the suspect.

"As soon as the money comes out of the machine, I guess they (bills) were all in 20s, he just comes from behind and says, 'Give me your money, all your money!'"

Mitchell said that after the suspect took his cash, the thief did something strange. He offered him a cigarette in return, and then told him he had a weapon and would kill him.

"That really pissed me off," Mitchell said. "You don't threaten me. No one threatens me. I don't know you. I didn't do anything to you -- that's what's going through my head. But I just kept my mouth shut ... kept my cool. What else can you do?"

Seattle detectives said Bank of America plans to give Mitchell the money back that was stolen from him.

Police said the suspect was wanted by police in New York for parole violation on a drug charge. He's being held in the King County Jail on $70,000 bail.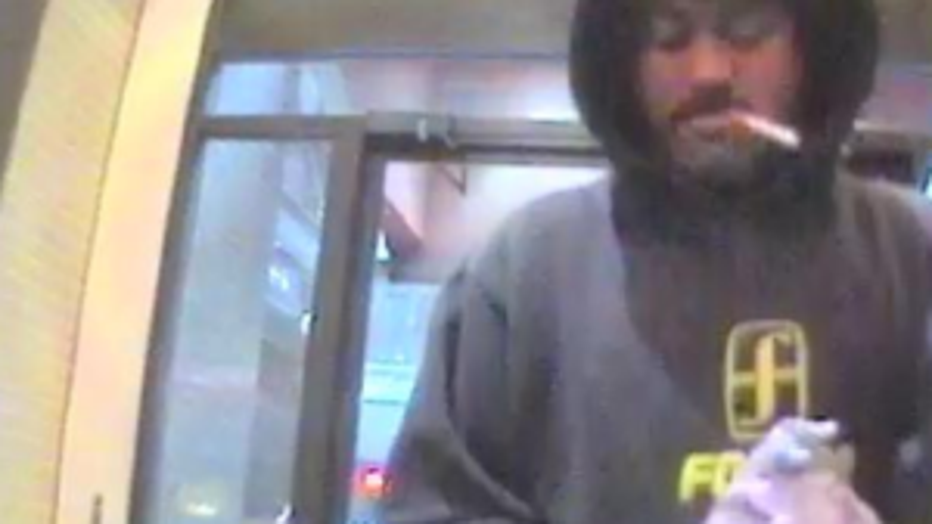 Robbery suspect seen on surveillance camera. (Photo: Seattle Police Dept.)